#mango Mania
With mango season going on no one should miss an opportunity to experiment and create some tasty fusion recipe. It is mango all the way.....take a bite!!!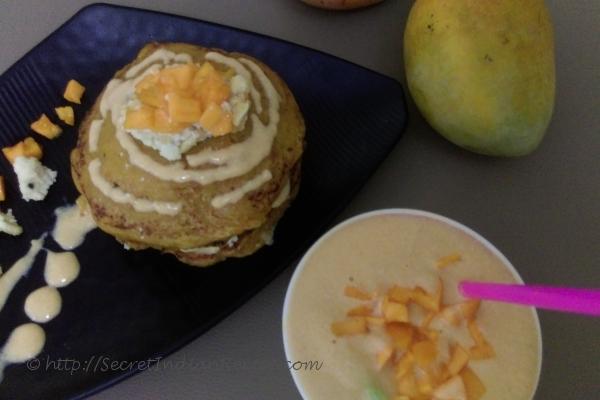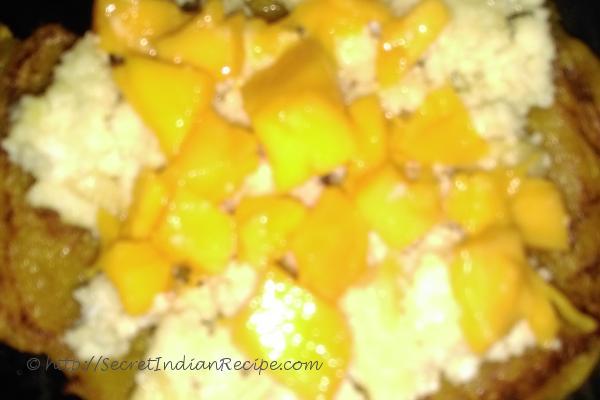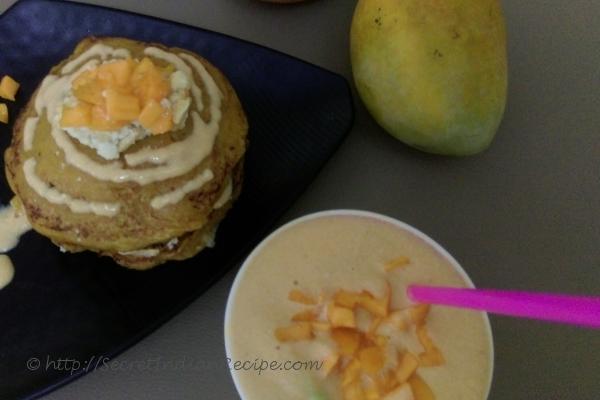 Ingredients:
For mango kheer milk 2 cups
Rice paste 1 tbs ( soak the rice with little water for 1 hour then grind it )
Sugar 3 tsp
Mango puree 1/2 cup
For stuffing paneer 50 gr .
Khoya 50 gr.
Cashew nut 10 nos
Black peper 1/2 tsp
Cardamom 3 nos crussed
Sugar 1 tsp
For pan cake Flour 1/4 cup
Oats powder 1/4 cup
Mango puree 3/4 cup
Cardamom powder 1 pinch
Maple syrup 1 tbs
Ghee 1/2 tsp for greasing
Chopped mango 1/2 cup
Directions:
For kheer - boil the milk with rice paste ,cook 10 minutes , continuously stir it ,then add sugar , mean time when milk is reduced to half ,cook atleast 15 minutes on low flame . Cool it , then add 1/2 cup mango puree ,mix thoroughly & keep a side .
For stuffing - heat a kadai add all the ingredients one by one , cook for 5 minutes ,than keep aside .
For pan cake - mix all the ingredients and prepare a thick batter , on a greased tawa make 6 pan cakes .
Assemble - Arrange the pancakes, with one layer of mango kheer , then stuffing , chopped mango , cover it with one more pancake on top . Repeat this for all 6 pan cakes in the same way & serve.