Mango Salsa
# Mango Receipe
Its a Summer refreshment.... I tried it out once when my husband came from bazar in summer season that too chennai summer.. It was too hot.. Ingredients like Pudina leaves and curd act like refreshments and it is healthy too.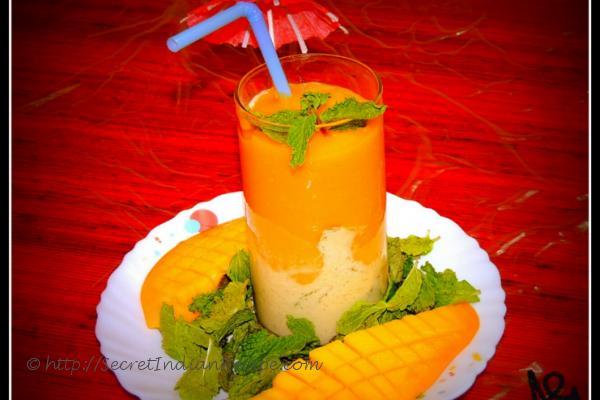 Ingredients:
Ripe mango - 1
Few Pudina Leaves
Curd - 1/2 cup
Salt and sugar
Jaljeera powder
Water
Ice cubes
Directions:
# Mango Receipe Peel the mango and put the flesh in the blender and blend it with 4 tbsp of water and sugar (according to taste). Keep it aside.
In the same blender, blend together curd, jaljeera, and little salt and 2-3 tbs of water. Keep it aside
Take a glass. Put some Pudina leaves. Then ice cubes. Put the curd mixture. Again put some pudina leaves then the mango puree.
Decorate it as per your wish and serve chilled.
Footnotes:
It's a summer refreshment and tasty too.
It is a healthy receipe and easy to make as well as it is time savy.