Masala Egg
Eggs are simply the best food option when it comes to easy cooking. It's best for the odd hunger pangs and when accompanied by rice or roti, it is quite fulfilling and quick to cook. This is my version of egg cooked in a different style. #IndianDietRecipe Contest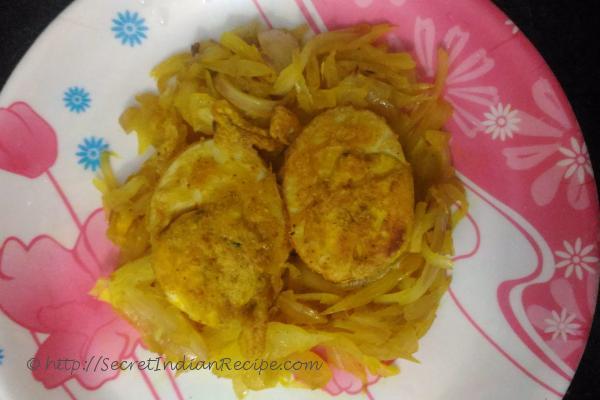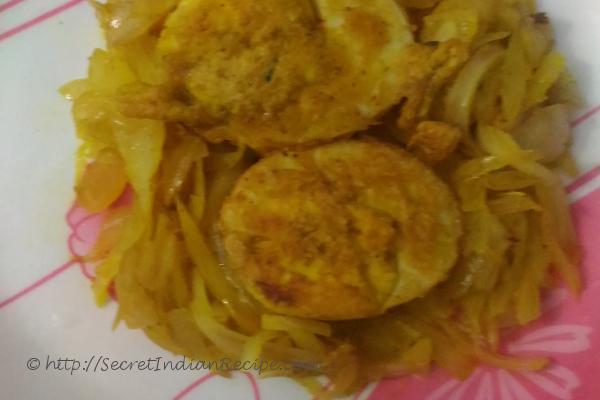 Ingredients:
Egg -1 hard boiled
Onions-1 sliced thinly
Lemon juice- few drops
Salt to taste
Oil-1/2 tblspn
For masala: Besan 1/2 tblspn
Turmeric powder 1/2 tsp
Coriander powder1/2 tsp
Pepper 1/4 tsp
Cumin powder 1/4 tsp
Salt to taste
Water as needed
Directions:
Mix the ingredients for masala to a paste.
Boil the egg and cut it vertically into half.
Add the egg to the masala and coat it.
Heat a little oil and add in the coated egg.
Fry for sometime till the egg is sealed with the masala and looks golden.
Keep the egg aside.
In the same pan add little oil and add sliced onions.
Sprinkle salt and cook till the onions are translucent.
Add some lemon juice and mix well.
Put this tangy onion over the eggs and serve hot.
Other Indian Recipes that you may Like !