Masala French Toast (french Toast With Indian Spices)
The traditional French toast is made up of milk, egg and sugar with lots of butter. But this version of masala toast has Indian spices and is a savoury version. It also uses very little milk. I added mint to this version but variations can also be made with coriander leaves, dill leaves or the mix of three. I also added garam masala today but, you can omit it and add cumin powder, pav bhaji masala, black salt or tandoori masala for a change. Though the simplest version of this French toast is without any spice powders and this highlights the real taste of this toast.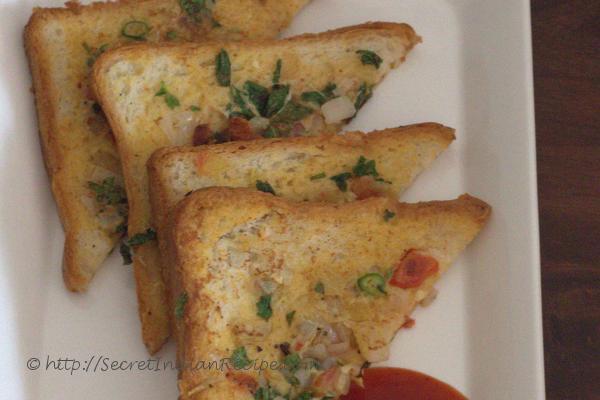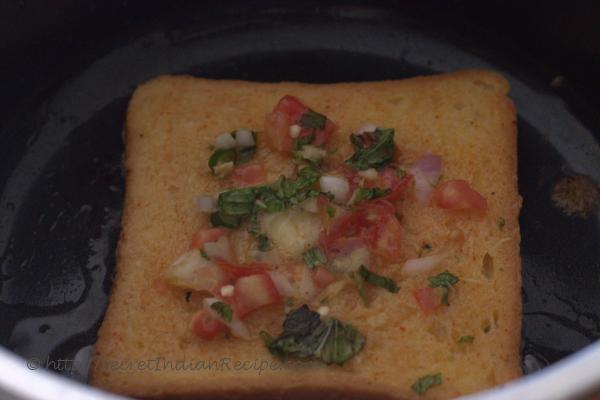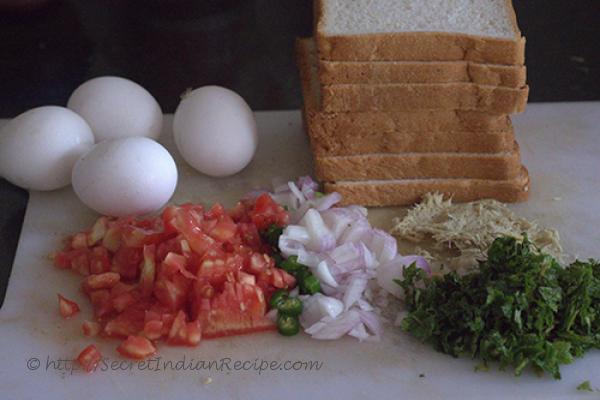 Ingredients:
Bread slices - 12
Onion- 1
Ginger- 1 inch piece
Tomatoes-1
Green Chilies- 1
Chili powder- 1/2 tsp
Garam Masala- 1/4 tsp
Salt- to taste
Chopped mint- 2 tbsp
Milk- 4 tbsp
Oil- for frying
Directions:
In a bowl whisk the eggs, milk, salt, chili powder and garam masala.
Finely chop the onion, tomato, green chily and mince the ginger finely.
Add these ingredients to the egg wash and whisk using an egg beater or hand whisk.
Heat a girdle and dip the bread slices one by one in the egg wash.
Toast the bread on one side and scoop out a tbsp with little onions, tomatoes and other condiments from the egg wash and top the toast with these before flipping over to the other side.
Cook both sides of the bread evenly and serve the toast crisp with ketchup.