Masala Fried Prawns (instant Masala)
This is a quick and easy masala for when you want to cook up something hot, but want to spend time with your family rather than slave in the kitchen. I love this recipe just for that reason. Super fast, easy and handy when you are in a pinch. I have my family over this weekend and I`m enjoying every second of it. My sister has twinnies :D That is the best thing ever! :D
I hope one day they will spend time with me in the kitchen like my little miss and learn to love and appreciate cooking like I do :D
We have a ways to go for that, they are barely one :D Ha!Ha!
Anyway, back to the prawns. Yum Yum Yum!
Enjoy!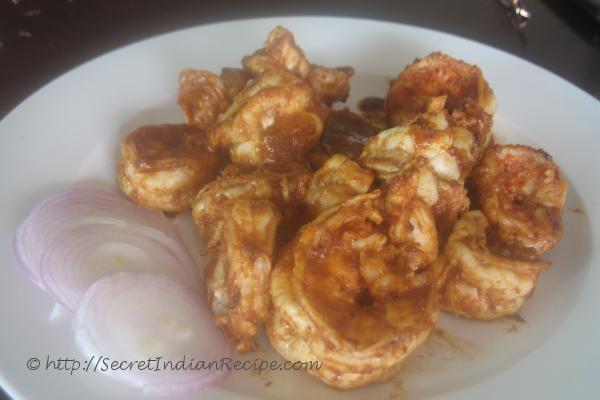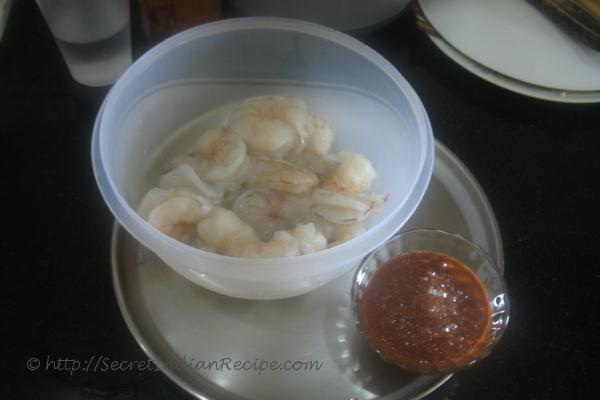 Ingredients:
1 kg Prawns, Cleaned and Deveined
For the Masala:
4 tbsp Chilly Powder
1/2 tsp Turmeric Powder.
1/8 cup Vinegar
4 tbsp Ginger Garlic paste
1 1/2 tsp Sugar
1 tsp Salt
Directions:
Mix all the masala for the prawns in a bowl. Everything including the vinegar, sugar and salt.
Marinate the prawns for 45 minutes or overnight if possible. you can and fry in a little oil.
The sugar in the masala makes the outside caramelize, so be watchful.
Serve hot and Enjoy!
Other Indian Recipes that you may Like !