Masala Kaju ( Spiced Cashew Nuts)
I`m from Goa and I love cashew nuts. We produce them in abundance and for some reason, every time we go there we buy a few packets. I always have a packet or two to snack on in the house and I tend to make this nibble when I have company. Here I have used Chilly powder and Cumin. You can use whatever herb and spice you like. The possibilities are endless! Imagine a sweet version with cinnamon and later dusted lightly with sugar? It is super easy, do give it a go. It keeps well, just don't put it in a container when it is hot. Fresh from the pan, it is really a treat! They are over in a tic, so I tend to make quite a lot :)
Enjoy!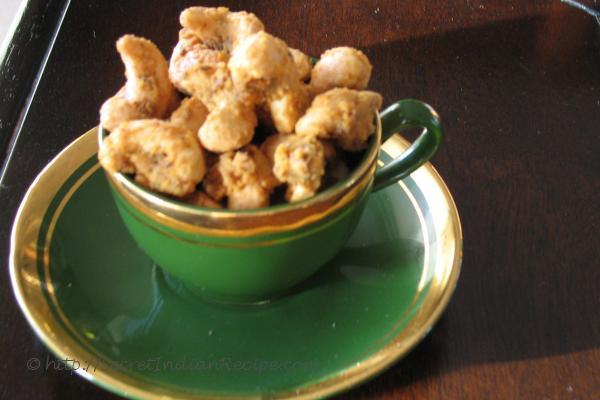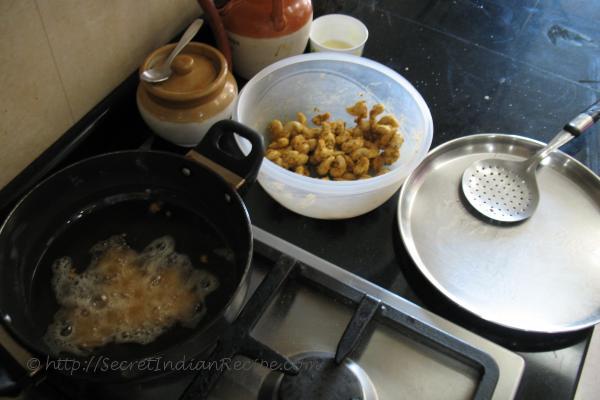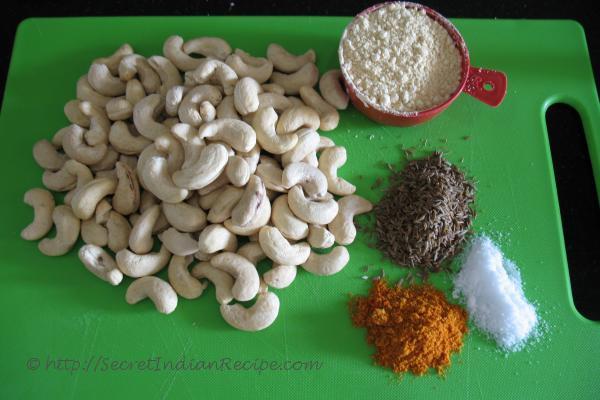 Ingredients:
250 gms Cahsew nuts, Plain
1/4 cup Gram flour ( besan)
1 tsp Chilly Powder
1 tbsp Cumin seeds, Crushed
1 tsp Salt
1/8 cup of Water
Oil for deep frying
Directions:
Put all the ingredients in a bowl. Using your hands mix them till the besan sticks to the cashew nuts. This is NOT a watery batter.
The cashews should be separate, but coated in the spices and besan. Heat the oil and deep fry till golden brown.
Let the cashews cool completely before you store them in an air tight jar.
Enjoy!