Masala Pothinja Kappalandi (masala Coated Peanuts)
This recipe takes my memory to my childhood days. My uncle used to buy masala coated peanut for me every day. He knew very well that it was my favourite. After long years now, I tried to make the same masala coated peanut in my kitchen, and the result was awesome. So let me share this recipe with you.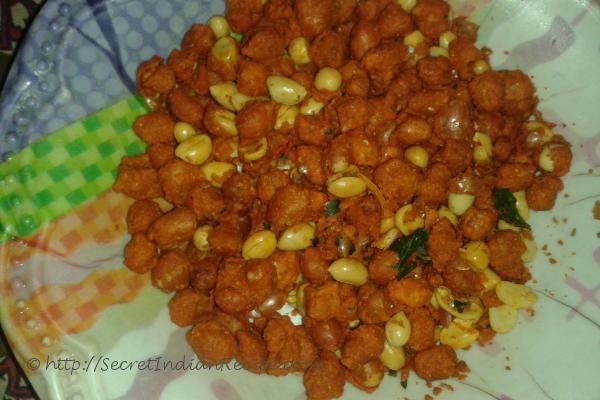 Ingredients:
Peanut-250 gram
Besan flour (kadala mavu) -125 gram
Water - 2 tablespoon.
Salt - as you need.
Chilli powder-1 teaspoon
Turmeric powder-1/4 teaspoon
Asafoetida-1/4 teaspoon
Oil-to deep fry
Garlic crushed- 2 cloves.
Curry leaves-2 sprig
Directions:
Take a bowl and mix together besan flour, salt, chilli powder, asafoetida, turmeric powder, garlic and curry leaves in it.
Add water to it and mix well.
The batter should be thick.
Mix the peanuts to the above batter.
Each peanut should be well coated with the batter.
Keep it aside for one hour.
Turn on the stove and place a pan on the stove.
Add oil to the pan. Allow the oil to get hot.
Fry the peanuts in the oil until it turns a golden-brown color.
This should be done on a low flame otherwise the peanuts will taste burnt.
The peanuts should be crispy.
Take it out from the flame and drain the excess oil with a tissue paper.
Enjoy it with a hot black tea.