Masalla Gobi( Spicy Cauliflower)
Cauliflower is the most preferred dish among Bengalis, whatsoever may the recipe be. Thus on experimenting with Cauliflower, I found this recipe to be really easy and delicious.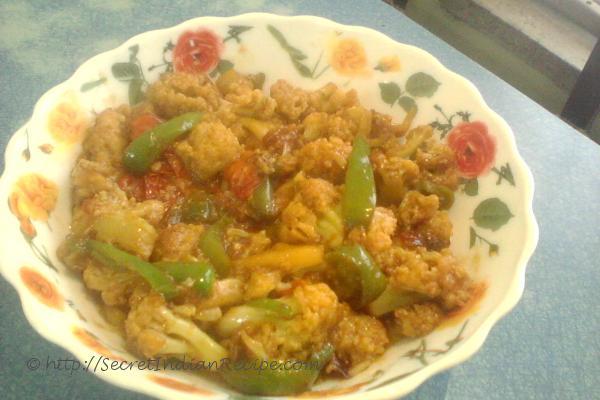 Ingredients:
Cauliflower- 2pcs
Chopped onion- 100g
Capsicum- 4pcs
Green Chilli- 5-6pcs
Soya Sauce- 2tsp
Salt & Sugar- To taste
Oil- 50ml
Tomato chopped- 2pcs
Coriander Leaves- 4 branches
Chill Powder- 1tsp
Directions:
Fry the onions till golden brown.
Now add all the veggies together and fry well for sometime.
When cooked well, add Salt, sugar, soya sauce, chilli powder and coriander leaves and mix well and keep it in low flame.
When all are mixed well, take it off the oven and Serve hot.