Matar Tikkia Chaat (green Pea Patties Chaat)
Did you ever have a plate of Benarasi Chaat? If Not, then here is one of the easy 'Matar Tikkia Chaat recipe'. Benaras city is famous for its variety of chaats. During my trip to Benaras I discovered that most of these 'Chaat walas' use home made Curd, chutneys and spices to make it unique. One common ingredient is rock salt. In other parts of India, we do not use it frequently in cooking but In Benaras I saw almost all Chaat walas use it. For best taste serve the tikkies a little warm and curd should be at room temperature.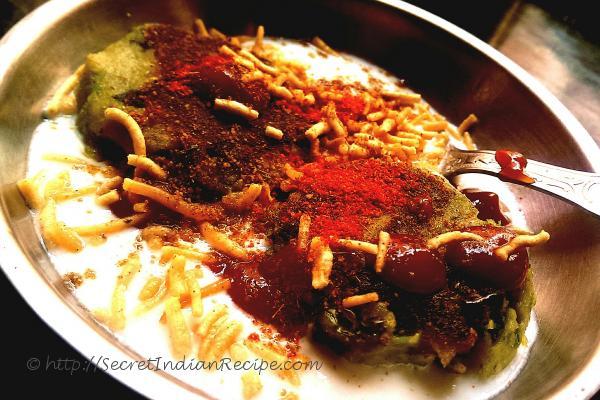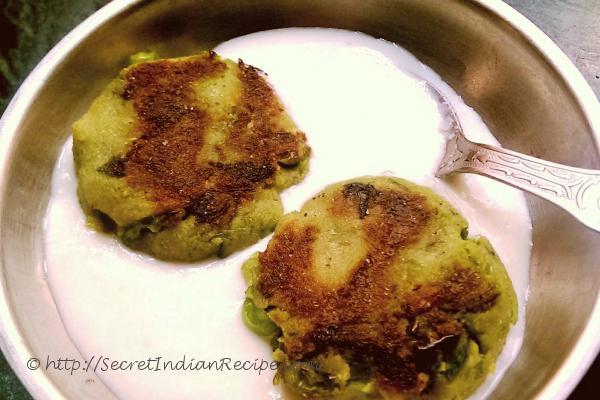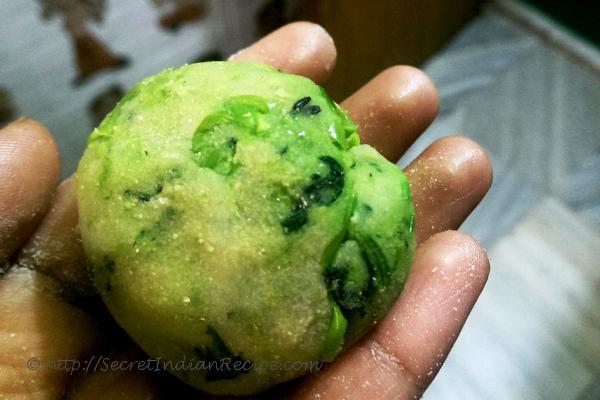 Ingredients:
For Tikia –
Green pea – 1 cup
Potato – 2 medium sized chopped
Green chilies – 3-4
Hing (Asafoetida) – ½ teaspoon
Cumin seeds – 1 teaspoons
Chopped green coriander – ¼ cup
Ginger – ½ inch piece
Salt to taste
Oil – 3-4 tablespoons
For Chaat –
Curd -2 cup
Cumin Seeds – 1/2 tablespoon
Whole Red chili – 1-2
Tamarind chutney - as per taste
Rock Salt and Sugar to taste
Sev / Bhijia – as per taste
Directions:
To make matar tikkia, first heat 2-3 tablespoon oil in a pan. Splutter cumin seeds. Add chopped potato, hing and ginger. Cover and cook till potatoes are half cooked. Add matar, chopped green chilies, coriander leaves and salt. Cover and cook till the veggies are cooked well.
Put the cooked potato and matar fry in a grinder or use a manual grinder to grind into a uniform mixture.
Make small tikkies / patties from the potato and matar mixture. Heat oil in a pan and fry these patties till golden on both surface.
To make Chaat, beat the curd with rock salt and sugar to taste.
Dry roast the Cumin seeds and Whole Red chilies and crush them into powder.
Place the tikkies on a serving plate. Pour the beaten curd sprinkle roasted cumin and red chilli powder and pour some Tamarind chutney.
Top it with some bhujia and serve.