Mathi Kudampuli /sardine Fish Curry
This is a mouth watering recipe.Traditional dish ,this is an excellent dish which is abundant in omega3 fatty acids.Am sure you all will get a good experience cooking this.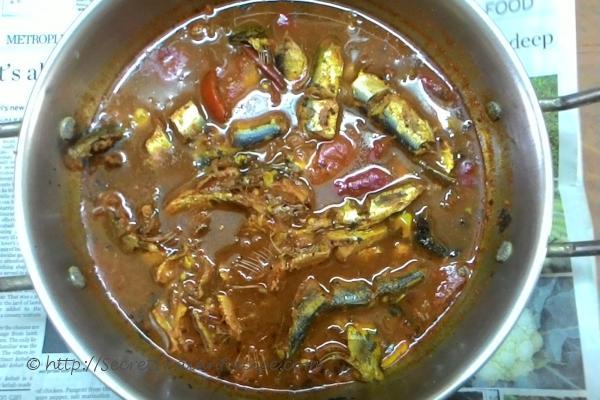 Ingredients:
1kg fresh mathi/sardine
8shallots onion
1tomato
4green chillies
Half cup tamarind juice/kudampuli
6curry leaves
2tsp Kashmiri chilly powder
A pinch of turmeric
2tsp oil
Salt to taste
Few mustard seeds
Directions:
In a pan or currychatti pour oil and saute mustard, shallots,chillies and curry leaves and cook for 5 minutes.
Pour tamarind juice and put sardines.
Then put all masalas and cook for 15minutes.
Add salt and serve it hot.