Mawa Barfi
As we are talking about the festival of colours and not making sweet is very unfair on this day . Let Me share a very simple but melt in mouth recipe .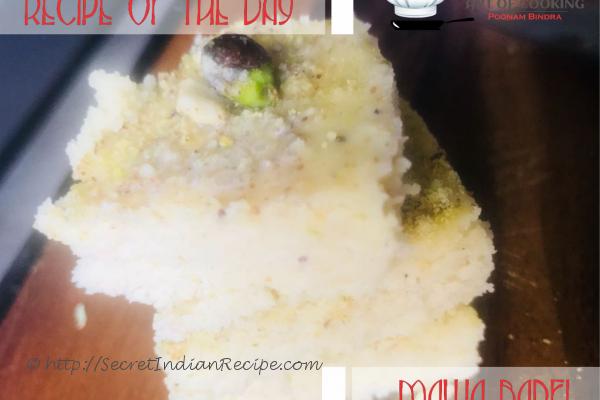 Ingredients:
1 litre full fat buffalo milk
3/4 cup castor sugar
11/2 cup grated mawa
1/2 tsp Cardamom powder
1/2 tsp nutmeg powder
Nuts or pistachio to garnish
Directions:
To start with , Oil milk in a pan and reduce it to half . Add sugar and cook till it melts . Add the mawa and stir continuously till it becomes Rabri consistency . Add nutmeg and cardamom powder and mix well . Take a greased plate and pour the batter . Flatten it on top and decorate with nuts and pistachio . Let it cool . Keep it in the refrigerator overnight and cut it to pieces and serve !!
Footnotes:
Make with full fat cream milk and keep stirring it