Mawa Cake (homemade Indian Cheese Cake)
I love this one... My first attempt making Mawa Cake
Mawa is nothing but the cheese obtained by reducing milk for a long time in an open pan. It is also known as Khoya and is widely used in many Indian sweet and savoury dishes. The speciality of this mawa cake recipe is that it is purely vegetarian baked without any eggs... I am not a fan of condensed milk so in this recipe I have barely used 2 tbsps of condensed milk.. The taste has not been affected at all, infact it tasted so much better and less sweet. I am not sure how it will turn out without any condensed milk et all, so if you want to experiment do try it without condensed milk and let me know how it tuned out. :P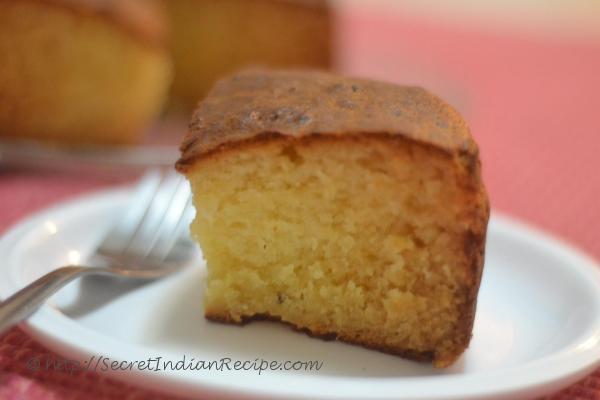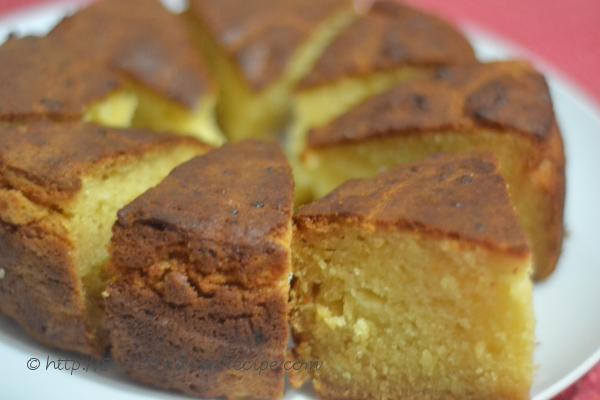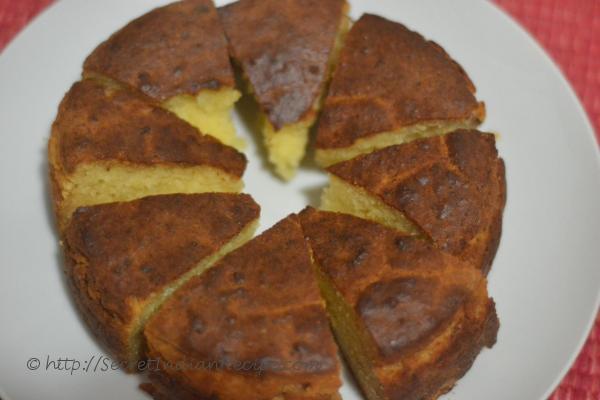 Ingredients:
Cake Flour: 150 gms
Hard Mawa (I used the frozen mawa) : 200gm
Butter: 150 gms
Condensed Milk: 2Tbsp
Sugar: 2-3Tbsp
Milk: 150 ml milk (whole milk)
Baking Powder: 1/2 tsp
Baking Soda: 1/2 tsp
Cardamom powder: 2 pinches
Directions:
Grease a 7-8 inch pan with butter and line it. If the height of your pan is 2 inches or less, You may want to increase the height of the pan by lining it from the sides with a long butter paper. Preheat oven to 180 degrees
In a bowl sift flour, baking powder, baking soda and set aside
In a bowl cream butter and sugar. Add Condensed milk and grated or crumbled mawa mix well
Add milk and cardamom powder, mix well
Now add the sifted flour, baking soda and baking powder mixture to the wet ingredients. Lightly fold ingresdients together
Do not mix harshly after adding baking soda.
Pour the batter into the greased and lined cake tin and bake for 30-40 mins on 180 degrees.
Usually this cake takes 40 mins but After 30 mins insert a toothpick to check doness. If it comes our clean remove the cake. If not let it cook for more 10 mins
If you see the top has browned a lot, change the heat settings to bottom only
Remove from oven and allow the cake to cool
Slice and serve hot or at room tempreture