Mawa Cakes
I have just made a batch of these pretties, I like them in mini form, so I use my Financier mould. A silicone mould with tiny crevices. If you were in my home right about now, you would love the aroma that is wafting through the rooms. It smells sweet and warm and yummy. The cardamon adds a beautiful perfume and I am transported to a time from my childhood where my mum would make these for us. Just a smell and it can teleport you back in time :) My little miss loves these too. She like small individual things you can pop in your mouth, just like her mum. I make a big batch, store them in piping bags so I have some batter on hand to make when I have a craving. This batter freezes very well. I have kept it for a month tops (I`m sure it would stay for more, but I haven't managed to keep it longer) All you do is keep the frozen piping bag in your fridge the night before and you can make some the next morning. Just add 5 more minutes in the oven.
Mawa/Khoya is actually evaporated milk solids. I do not make mine at home, but my mum sure did. She had a heavy bottomed pan and she would keep the milk in it on the lowest flame and stir and scrape as she busied herself with other things. That was of course a time when people were patient :)
I buy Mawa from the super market, it's just as good and the final product is just as yummy! You can halve the recipe if you do not want to freeze the remaining. You could also use a regular cupcake mould or cake tin. The choice is yours.
Do try this one and let me know what you think :) Enjoy!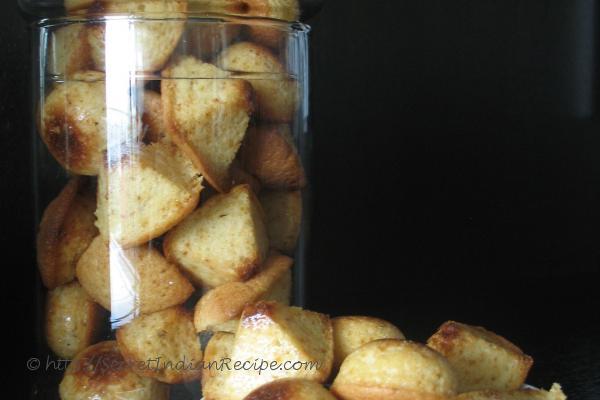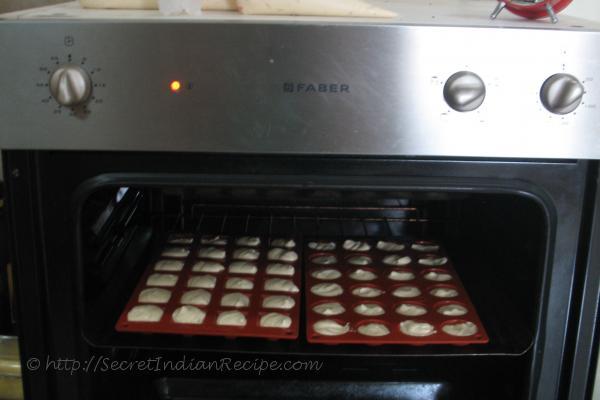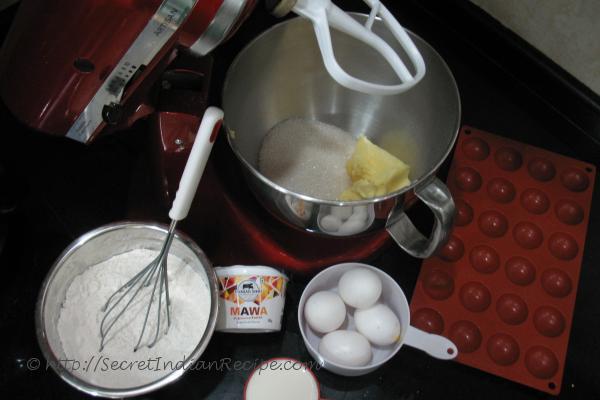 Ingredients:
2 and 1/2 cups All-purpose flour (Maida)
1 teaspoon Baking Powder
1/2 tsp of Baking Soda
1 teaspoon Cardamom, Removed from the pods and powdered
1/2 cup Milk
1 cup (200gr) Mawa, at room temperature
12 tablespoons Butter, at room temperature
1 and 3/4 cups Sugar
4 Eggs
1 tbsp Melted Butter for brushing the moulds
Directions:
Brush with melted butter cupcake tins or other mini cake moulds. I use Financier moulds because they are little and cute. Set aside.
Preheat the oven to 180 degrees and position a rack in the middle.
Whisk together in a bowl, flour, cardamon, baking powder and baking soda.
In another bowl, beat mawa, butter and sugar until fluffy.
Add eggs one at a time to the butter mixture and beat until well incorporated.
Whisk in flour mixture in small batches and the milk. Considering the amount of flour in the recipe, you will do this four times.
Beat until the mixture has incorporated evenly.
If you are using cupcake tins, spoon the mixture into the prepared pan. If you are using financier moulds, spoon the mixture into a piping bag and pipe it into the crevices.
Bake for 20 minutes or till the cakes spring back when pressed in the middle.
Let them cool on wire racks and Enjoy!