Meen Achar (fish Pickle)
Fish pickle is the best accompaniment with any meal especially if you make them when they are available for lower prices in peak season. It actually saves one from the energy of making a fish curry or fish fry in a jiffy. People often pickle white fishes like pomfret, king fish but sardines have a different flavour because of the oil this fish contains. It is also the poor man's cheapest source of omega 3 fatty acid. Hope this recipe will interest some of you.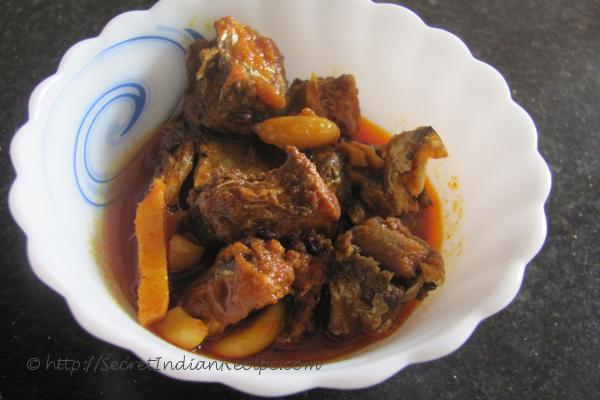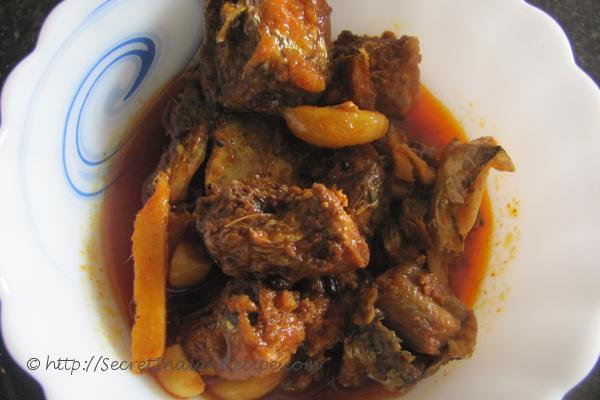 Ingredients:
Fish (Sardines)- 3.5 kg
Garlic- 200 g
Ginger- 150 g
Chili powder- 7 tbsp + 3 tsp
Kashmiri Chili powder- 1 tbsp
Turmeric powder- 1 tbsp+ 2 tsp
Asafoetida- 4 tsp
Fenugreek powder- 1 1/2 tsp
Boiled water- 1/2 litre
Gingelly oil- 1 litre
Fenugreek seeds- 2 tsp
Mustard seeds- 3 tbsp
Salt- 3 tbsp + 2 tsp
Vinegar- 200 ml
Directions:
Chop the sardines into small pieces. Marinate the sardine pieces with 3 tsp chili powder,2 tsp turmeric powder and 2 tsp salt for an hour.
Heat 1 litre oil and when it is hot, deep fry the fish pieces in batches.
Boil the water with salt and vinegar and let it cool meanwhile.
Once the fish has been fried, in the same oil add the mustard seeds and fenugreek seeds.
Once the mustard seeds splutter add the garlic and ginger sliced and let them saute for a minute or two.
Now add the spice powders. It is ideal to keep the spice powders ready in a bowl before adding them.
While adding the spice powders keep the pan away from oil so that you do not burn the spice powders. Saute well and then add the fried fish.
Now keep the pan back on fire and pour the boiled and cooled vinegar- water -salt mixture.
Bring the pickle to a boil and switch off the flame.
When the pickle cools down transfer it to sterile jars.
Other Indian Recipes that you may Like !