Meen Peera (fish Cooked In Coconut Gravy)
This is a curry that I have not seen prepared in many homes in Kerala. It is a cross in between a curry and a stir fry. My mom says she learned it from my dad's side and her family does not cook fish this way. My in laws prepare in this style so I believe this preparation is common to the Southern part of Kerala. It is a quite simple and quick and preserves the true flavours of the fish as it has few spices to corrupt he real flavours of fish. Sardines and anchovies commonly used for this preparation and it is a must to have one agent that is tangy be it tamarind, raw mango or green tomato.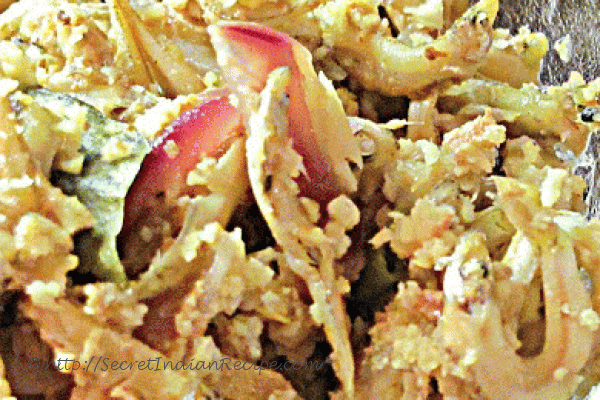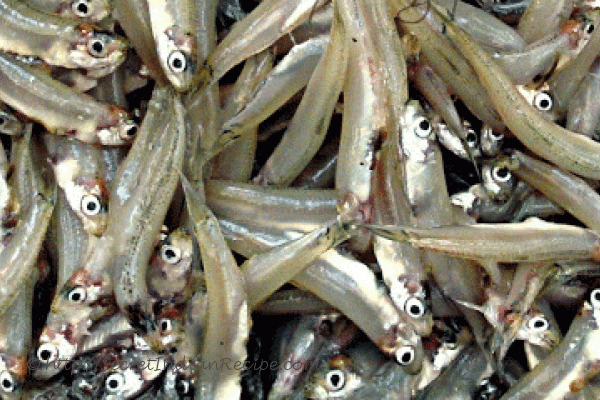 Ingredients:
Anchovies- 500g
Grated Coconut- 1 cup
Shallots sliced- 1/2 cup
Green Chilies- 6
Turmeric powder- 1/2 tsp
Salt- to taste
Tamarind(kodampulli)- 5
Coconut oil- 3 tsp
Ginger sliced- 1/2 inch long piece
Curry leaves- 6-8 leaves
Directions:
Wash and clean the anchovies back home we do this by rubbing the fish against a stone. Since they are tiny a good rub will clean them perfectly.
If you use bigger anchovies, you will need to clean them well. Use an earthen pot if possible for cooking this dish.
Into the pot add the fish and all the ingredients mentioned above except oil. Soak the tamarind in 1 cup water 1/2 an hour before you start.
Add the tamarind with the water to the pot. Cook the fish on fire for 10-15 minutes.
Add 1/2 cup water after the water from tamarind gets used up. By now the fish would have cooked well.
Increase the flame and let the water content reduce to half. And now the fish would start to look like a semi gravy dish.
Drizzle the coconut oil from top and take the pot off the flame. The meen peera is now ready.
Footnotes:
Prepare a day ahead so that the flavours from the tamarind seeps into the fish.
Other Indian Recipes that you may Like !