Meethi Launji (fried Vermecelli In Sugar Syrup)
My Punjabi neighbor is absolutely crazy about desserts. They have a ritual of having ' kuch Meetha' after every meal. Long before the Cadbury Ad of " kuch Meetha ho Jaye'', it was a patent slogan of every member in their family as soon as they finish their food. Aunty therefore used to ensure that she has something Meetha / Sweet dish in her kitchen. She used to cook Moong dal halwa, sheera and jalebies quite frequently. Meethi Launji was one of such desserts. If you read the recipe below, you will find it quite easy. Indeed, it was not easy for aunty. I use the readymade Sevai, Vermicelli from the market but Aunty used to make it at home. Making sevai at home? Many of you may be surprised but yes, it is a very easy procedure but required lots of patience. You need to make a dough out of all purpose flour and Semolina with adding some ghee and very little water. Then make very tiny ½ inch long strips out of this dough. And keep them on a bed of all purpose flour to avoid sticking. Dry them under sun or fan for 2 days and then use as readymade sevai. The rest of procedure of making meethi launji is as below-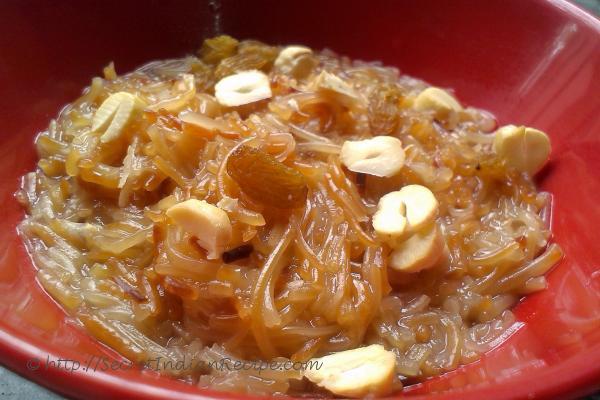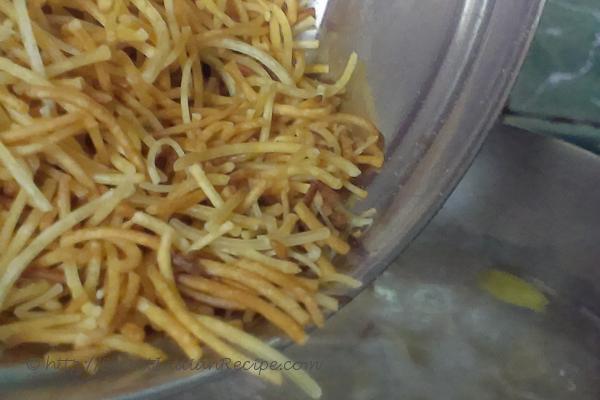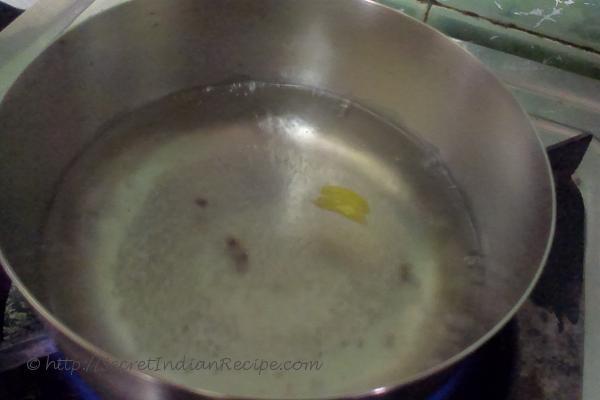 Ingredients:
Sevai (Vermicelli) – a small packet (10 grams)
Sugar – ½ cup
Cashew – 2-3 tablespoon (chopped)
Raisins – 2-3 tablespoon (chopped)
Green Cardamom – 1 crushed
Ghee – 2 tablespoon
Water – 1 and ½ cup
Saffron – Few strands (Optional)
Directions:
Break the sevai into 1 inch pieces.It will be easy to fry.
Heat ghee in a pan and fry the sevai till it turns light brown. Ensure the flame is low or else it may burn the sevai. Once fried, switch off the gas.
Now keep another pan on the gas and boil the water. As it reaches the boiling point, add sugar, saffron and crushed cardamom. Put the flame low and let it simmer for a minute.
Now add the fired sevai, Chopped raisins and cashew and mix. Increase the flame and cook till all the water is absorbed by Sevai.
Garnish with some more chopped dry fruits and serve hot.