#rhomesecret Recipe: Methi Na Dhebra
This recipe was first made at Renaissance Mumbai on 3 july 2016 as a part of RHomeSecret event.
This is a traditional Gujarati dish, mostly made in villages for dinner during winters, rarely known to urban people.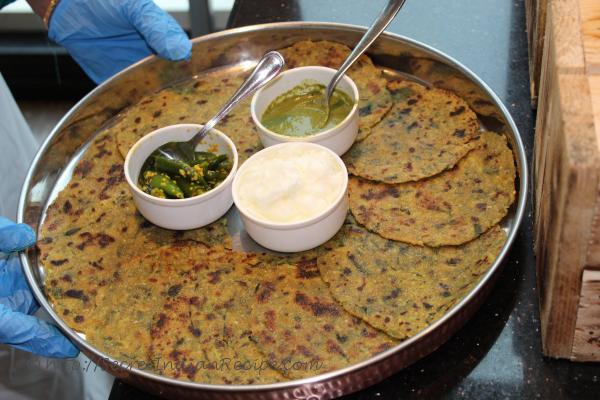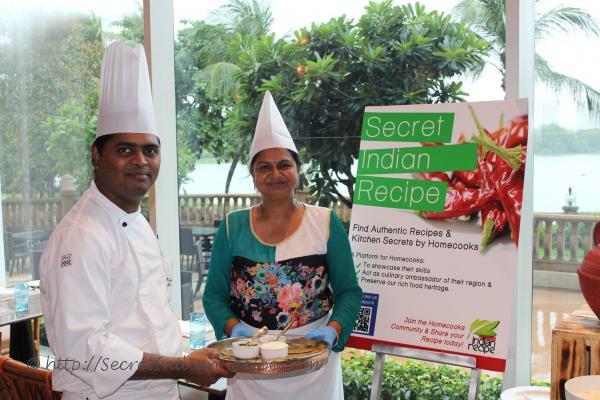 Ingredients:
|| Ingredients for Dhebra ||
Bajra flour- 3 cups
Wheat flour - 1 cup
Chopped Green Methi - 1 cup
Chopped Coriander leaves – ½ cup
Sesame - 1 tbsp
Green chili paste – 2 tsp
Lukewarm curd - 1 cup
Jaggery - 1 tbsp
Turmeric powder - 1/4 tsp
Salt – as per taste
Oil
Ingredients for Green Chutney:
Chopped Coriander leaves – 2 cups
Green Chillies – 9-10 (as per your preference)
Peeled Peanuts – 2 tbsp
2 lemons juiced
Sugar – 1 tbsp (Optional)
Salt - add to taste
Directions:
<< Preparation of Dhebra >>
In a bowl, take chopped green methi, chopped coriander, green chili paste and 1tbsp oil. Mix it well with your hand.
Once it is mixed well add sesame seeds, turmeric, salt, jaggery, lukewarm curd and 1 tbsp oil to it and mix this well with hand.
Now add bajra flour and wheat flour to the mixture and knead soft dough. Add little water if required.
Make small 15 balls from dough. Take one piece of dough, using dry flour roll into a thick chapati.
Place pan on gas and heat it. Place the rolled Dhebra on the heated pan and cook it by applying oil on both sides.
Now place Dhebra on a plate and keep it in a casserole after it cools off.
<< Preparation of Green Chutney >>
Add coriander, peanut, lemon juice, green chillies, sugar, salt in a grinder with some water. Make a fine paste. (The quantity of water might vary as per the consistency as per requirement)
Footnotes:
Serve hot Dhebras with green chutney, yogurt / homemade butter (makkhan) and raita marcha (chilly pickle).