Mewa Malai Chaat (dry Fruits Chaat)
The first time I had this chaat, I was quite surprised and was eager to know the recipe as I could not actually understood what I was eating? So I went straight to the chaat corner in my Cousins' wedding and asked them to prepare it in front of me. The process was quite simple and innovative....something which we cannot imagine. They used dry fruits to make chaat. I think it is the most healthy chaat we can ever have. So for all the chaat lovers, here is the most awesome and quick to make chaat.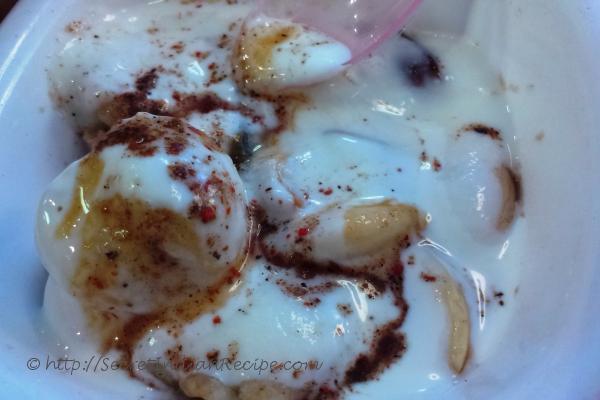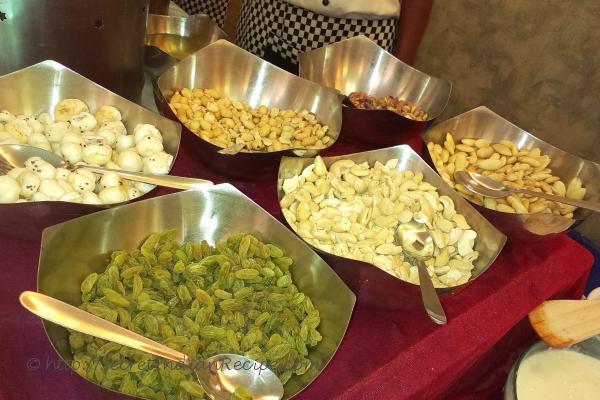 Ingredients:
Lotus seeds - 1 cup
Almonds - 1/2 cup
Raisins - 1/2 cup
Cashew - 1/2 cup
Pista - 1/2 cup
Peanuts - 1 cup
Butter - 25 grams
Curd - 1 bowl
Roasted Cumin Powder - 4 tablespoon
Roasted Red chili powder - 2-3 tablespoon
Chaat masal powder - 2 tablespoon
Rock salt - To taste
Sugar - To taste
Directions:
Heat butter in a pan on low flame. As it starts melting, add the lotus seeds. Almonds, cashew, pista, peanut and raisins.
Roast the dry fruits over low flame for about 30 seconds and then swtch off the flame.
In a bowl whisk the curd with salt and sugar to taste.
Add roasted dry fruits, roasted cumin powder, red chili powder and required rocksalt and mix.
Serve Immediately.