Microwave Eggless Chocolate Cake
Microwave Eggless Cake is a moist, fudge chocolate cake made in few minutes with healthy greek yogurt frosting.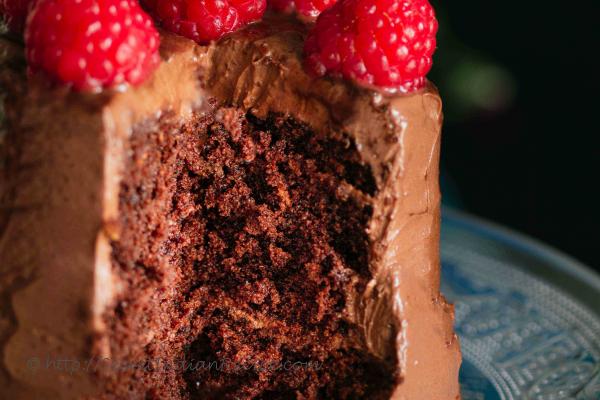 Ingredients:
1/4 cup self raising flour 1/8 cup cocoa powder 1/8 teaspoon baking powder A pinch of salt 1/2 teaspoon flavourless oil 1/4 cup +2 tablespoons milk
Directions:
In a medium bowl, pour oil, milk and sugar. Mix it. In the wet ingredients sift flour, cocoa powder and baking powder. Add salt. Whisk for 2 minutes till everything is well blended. The batter should be of a dropping consistency. Grease a microwavable bowl. Pour the batter in. Microwave for 2 minutes 30 seconds. Take it out and leave it to cool for 1 minutes. With a knife loose the edges and take the sponge out. Let it cool down completely.