Mini Sambar Idly Recipe,
Idli sambar recipe and vada sambar recipe are my all time favorite breakfast recipes. Mini Sambar idly recipe is one of famous south Indian recipe we used to have for Breakfast often. its a delicious quick tiffin sambar recipe easy to make and goes well with idli, dosa and Ven Pongal recipe (khara pongal recipe).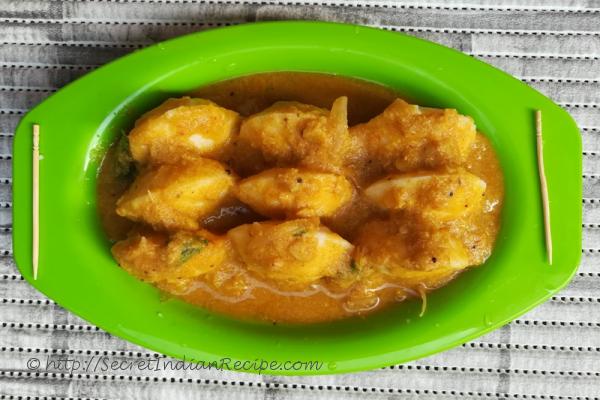 Ingredients:
For idly batter: Idly rice (vellakaran) – 1 kilogram
Ponni rice – ½ kilogram
Black Urad dal – 200 gram
White urad dal – 100 gram
Fenugreek seeds – 2 spoons
Water to soak and grind idly batter
Salt to taste
Toor Dal (thuvaramparupu) – 1 cup
Tamarind – small gooseberry size
Small onion – 5 no's (chopped roughly)
Water – 2 cups
Turmeric powder – 1 tea spoon
Castor oil – 1 table spoon
Oil – 3 spoons
Mustard seeds – 1 teaspoon
Curry leaves – few
Green chili – 2 (slitted)
Sambar powder – 1 spoon
Coriander and curry leaves – for garnishing
For grinding sambar recipe: Grated coconut – ½ cup
Garlic – 4 pods
Cumin seeds – 1 tea spoon
Tomato – 1 (chopped)
Red chili – 2 no's
Directions:
Steps to making idly batter for Mini Sambar Idly recipe: First soak idly rice in a bowl for minimum 4 hours, same as for black and white urad dal.
Soak both urad dal separately for 4 hours (add fenugreeks seeds in last 15 minutes either in black urad dal or white urad dal)
After 4 hours, wash both urad dal two times and put in to grinder, then grind up to 30 minutes till urad dal become soft.
At middle interval add ice cubes instead of water in urad dal it will increase quantity of urad dal and reduce grinding heat.
Take a bowl pour urad dal batter, and then pour washed rice in grinder and grind up to light semi coarse batter consistency by adding little amount of water(should not add too much water. the batter consistency should be light thick).
Next mix both urad dal batter and rice batter with required salt and ferment up to minimum 10 hours.
Once fermentation completed mix again the idly batter very well and pour in to the mini idly plates and cook till it boil well.
Finally hot idlies are ready to dip in hot and spicy Sambar.
Steps to cook Mini Sambar Idly recipe: In a pan add two cup water and allow it to heat.
At first wash the toor dal then take a sauce pan in that add water and allow it boil now add washed toor dal and add 1 tea spoon castor oil.
After 10 minutes add turmeric powder and allow it to cook.
Cook till toor dal becomes mushy. In that stage switch off the stove and keep it aside.
In the mean time dip the tamarind in water. After 10 minutes extract the pulp and keep it aside.
Grind all the ingredients for grinding with little amount of water and keep it aside.
In a pan, add oil and allow it to heat then add mustard seeds and small onion, fry for a minute and then add curry leaves and green chili.
Now add the tamarind pulp, allow it to boil then add salt and Sambar powder.
After 5 minutes add the grinded masala and allow it to boil until raw smell become disappear.
At last add the cooked toordal and cook for 5 minutes.
Finally garnish with fresh coriander leaves and curry leaves.
Next transfer the Idly Sambar recipe in to serving bowl and add mini idly one by one. (Immerse mini idly with hot Sambar recipe)
Now hot and spicy Mini Sambar idly recipe is ready.