Mint Lassi (pudina Chaas)
Pudina chaas is a best appetizing drink for summer because of its cooling hydrating property. This salted mint lassi soothes your digestive system. I generally serve this in the breakfast or lunch. For this you require: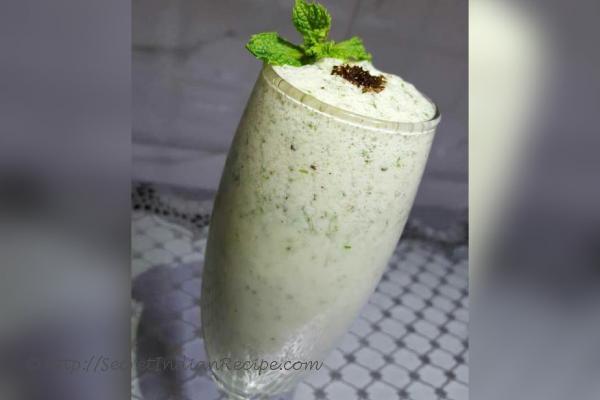 Ingredients:
Curd - 2 cup
Water - 1 cup
Black salt - 1/4 teaspoon
Salt - 1/4 teaspoon
Cumin powder - 1/4 teaspoon
Fresh Mint leaves - 7-8 leaves washed and chopped
Coriander leaves - 2 tablespoon chopped
Ice cubes 5- 6 cubes
Directions:
In a blender add curd, mint leaves, dhania leaves, black salt, cumin powder, salt and water and blend till smooth.
Add the ice cubes and again blend for 10 seconds.
Garnish with mint leaf and serve chilled.