Mirch Kaliya (chili Mince Mutton)
This is one of my favourite dishes . It reminds me of my grandma as whenever we used to visit her she would make this for me. A very tradional Barailvi Muslim dish. Please make this dish with mutton kheema only as the taste comes out yummy.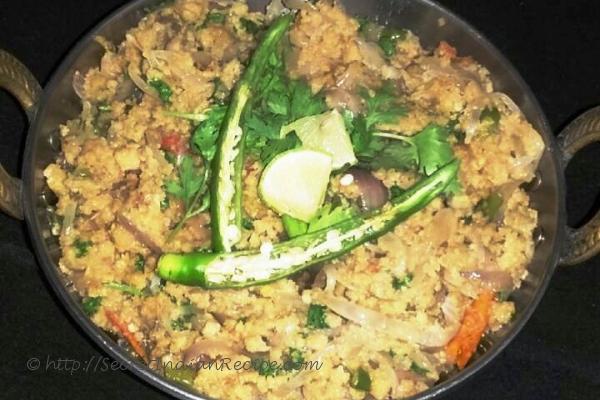 Ingredients:
1 kg Mutton Kheema ( Mince Mutton)
1 / 2 kg Onions ( thinly sliced)
1 tbsp Ginger Garlic paste
1 tsp Coriander / Dhanya powder
10/12 green chillies ( you can use more if u want it more spicy)
Oil - 100 ml
Salt
Fresh Coriander and lime wedges to serve.
Directions:
Heat oil in a wide vessel / kadai.
Once hot add the kheema along with ginger garlic paste and coriander powder and cook it for 15 mins.
Once the oil starts leaving the sides of the vessel add the onions and green chillies and cook it for 10mins more.
Add salt according to your taste. Taste it and see ...once done serve hot with fresh coriander and lime :)
Serve with Roti / Naan
Footnotes:
This is a very easy dish especially if you are a beginner. Never fails and turns out really delicious.
Other Indian Recipes that you may Like !