Missi Roti With Dhania (roti With Wheat Flour ,gram Flour And Coriander Leaves)
It is a type of Indian flat bread made with wheat flour, gram flour and other spices. These type of flat breads are very healthy and tasty. My mother makes these rotis couple of times a week.
People like variations in the menu. And it is a good change from regular wheat flour rotis. My mother says that she tasted it for the first time in her friend's home. After this she learned to make this from her friend.
I've tasted this in many restaurants too. There are some variations in the recipe. But here I've mentioned the recipe which my mother uses.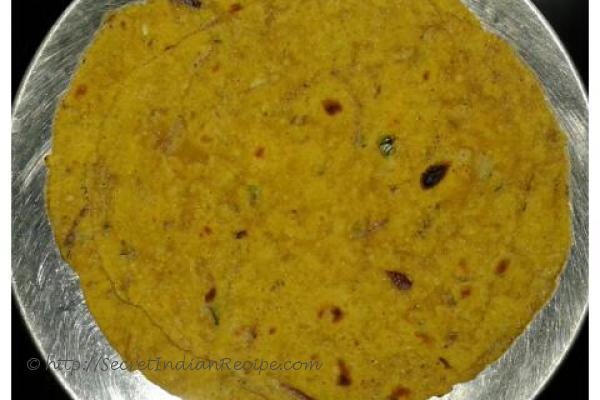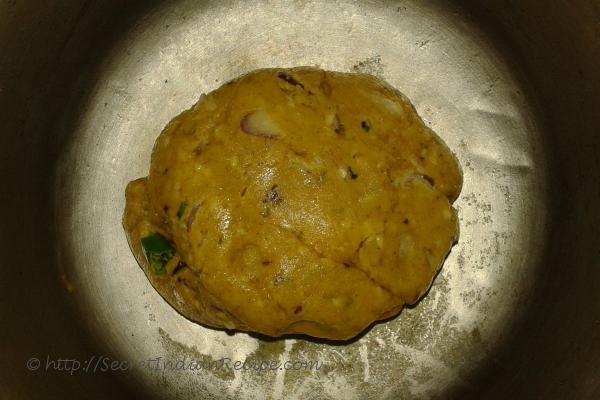 Ingredients:
Wheat flour -1cup
Gram flour -1cup
Ginger -1 tablespoon(grated )
Green chillies -2 (finely chopped )
Red chilli powder 1/2teaspoon
Turmeric powder -1/4 teaspoon
Onions -2 tablespoons (finely chopped )
Cumin seeds -1 teaspoon
Powdered pomegranate seeds -1/2 teaspoon
Asafoetida -2 pinches
Coriander leaves -2 tablespoons
Oil-3 tablespoons
Salt -as per taste
Sugar -less than a teaspoon
Ghee -2 teaspoons
Directions:
Mix all the ingredients(except oil) properly . Then add oil and required amount of water. Make a stiff dough. Cover it and keep aside for 15 minutes.
Knead again to make the dough smooth and divide into 6 balls. Roll them like wheat flour rotis.
Heat the tawa (a pan).Cook properly from both sides on medium flame. When you will see the golden spots, roast the rotis directly on flame. Cook both sides for few seconds more.
Spread some amount of ghee over each roti.