Mithi Khajoor- Imli Ki Chutney ( Dates & Tamrind Sweet Chutney)
Any chaat is incomplete without this chutney. This sweet tangy dates and tamarind chutney makes snacks like samosas and chaat taste even better.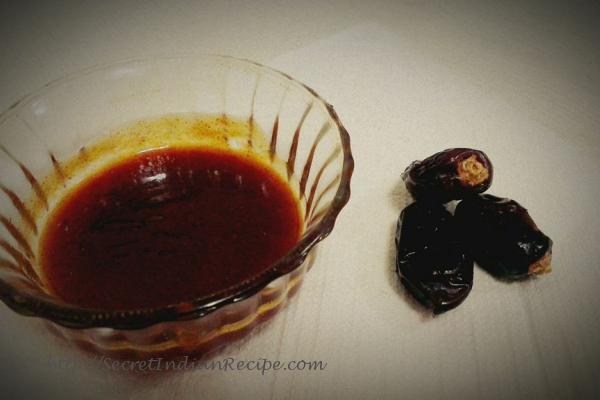 Ingredients:
1 Cup Dates de-seeded
1 Cup Jaggery
1 Cup water
2-3 Tbsp Tamring Pulp
Pinch of salt
Pinch of Chili Powder
Directions:
In a blender blend Dates, jaggery, tamarind pulp and water to a smooth thin paste. Make sure no lumps remain.
Heat a pan and transfer the mixture to the pan. Add pinch of salt and chili powder. Let the mix simmer for 5 minutes, you will see it starts thickening. If it thickens too much add a little water.
Remove from heat and let it cool.
Your chutney is ready, start dipping!