Mixed Bengali Chutney
A typical Bengali chutney made from Dates and Amsatwa(আমসত্ত). It is also prepared in most Hindu pujas as Dessert.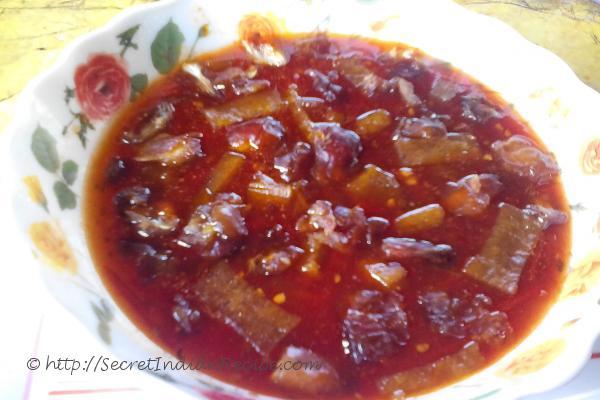 Ingredients:
Tomato- 1/2Kg
আমসত্ত(Amsatwa) - 150g
Dates- 150g
Sugar- 500g
Salt- A pinch
Oil- 1tsp
Directions:
Heat the oil in a pan and cook the chopped tomatoes.
When the tomatoes becomes soft, add a pinch of salt and the sugar and mix well.
When the sugar is completely mixed, add the Dates and amsatwa and mix well.
When all are mixed well, cook for 3 minutes and take it off the oven.