Mixed Chicken Fried Rice
This is a very popular recipe from my Kitchen, highly preferred by My Family. It is very easy to make and delicious to eat.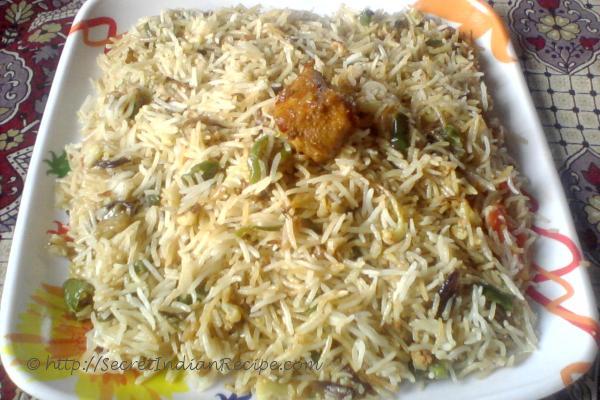 Ingredients:
Basmati rice- 600g
Boneless Chicken- 150g
Prawn- 150g
Spring Onion+Carrot+ Beans Chopped(veggies)- 1cup
Refined Oil- 50ml
Salt & Sugar- To taste
Soya Sauce- 4tsp
Chopped garlic- 2tsp
Directions:
Heat the oil and fry the chopped garlic and then add the veggies and fry for sometime.
Now,add the prawns and fry it for sometime.
Then, add the boiled chicken and again fry for sometime.
Now,add salt,sugar and soya sauce and cook well.
Now boil the rice properly so that none of the grains touch each other.
then add the boiled rice to the fried mixture and mix slowly.
When the whole rice is mixed, cook for sometime and then take it off the oven and Serve hot.