Mixed Vegetable Bhujia (fried Mixed Vegetables)
It is my Winter special recipe. During winter you can get lot of fresh vegetables like carrots, beans, capsicum, pea and if you are in no mood for making any elaborate curry, then just take these veggies, chop them, add some basic spices and you can make this easy and nutritious mixed vegetable bhujia. The best part of this side dish is it takes just 20 mintues and can be served with chappati as well as rice.....and if you have some guests, then just add few cashews and raisins or paneer.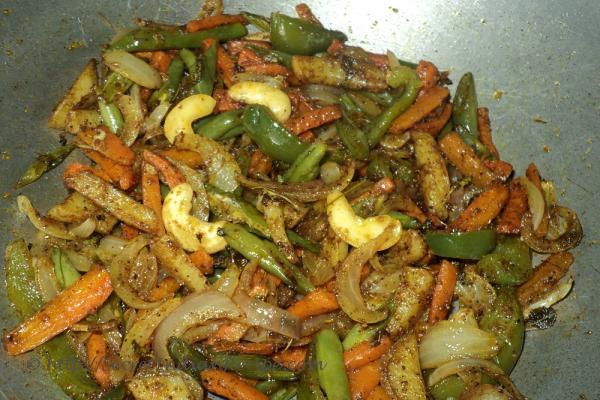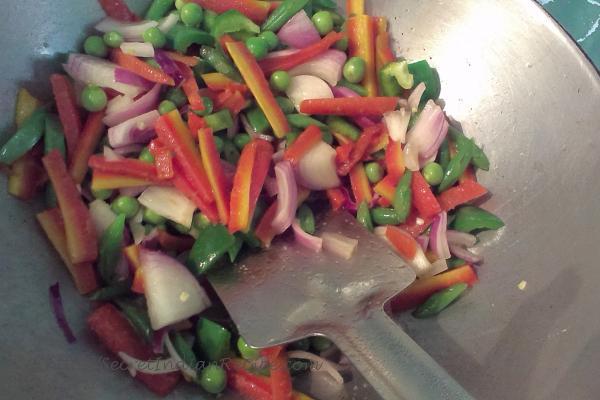 Ingredients:
Mix Vegetables (carrots, beans, Capsicum) 100 grams each (3.5 ounce)
Onion 1 piece ( medium sized)
Green chillies 2 pieces
Potato or Paneer 100 grams (3.5 ounce)
Cumin Powder ½ tablespoon
Black Pepper powder ½ tablespoon
Sabzi Masala powder 1 tablespoon
Grama masala powder ¼ tablespoon
Nuts (Cashew and kismish) 1 tablespoon
Mustard oil / refined oil 2 tablespoon
Directions:
First cut the mix vegetables, Potato / paner and onion in 1 inch size.
Put the oil in a Karahi or Pan and put the carrot and potatoes and cook it in low flame (in case of paneer one can just sauté the paneer a little bit and should add it at the end of cooking).
When the carrot and potatoes are half done put beans, capsicum, onion and green chillies and cook it with the lid on for 7 mintues.
Afterwards put the black pepper, cumin powder, rest of the masala and nuts and cook it for another 5 minutes.
Mix veg bhujia is ready to eat.
Footnotes:
Please note that, it is a bhujia variety and hence we do not add any water in the recipe.