Mixed Veggies
Vegetable are the most important part of our nutrition. But mostly, people try to avoid it because of its taste. So its a special dish which combines the nutrition of all the vegetables as well as plays the part of the taste.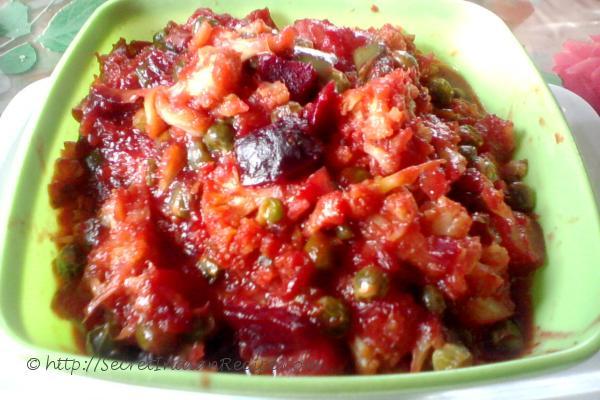 Ingredients:
Carrot- 150g
Beet root- 100g
Beans- 100g
Peas- 100g
Cauliflower- 1big
Salt & Sugar- To taste
Cumin powder- 1tsp
Oil- 5tsp
Pepper- 1tsp
Directions:
Heat the oil and fry all the vegetable by cutting into small pieces.
Now, add the cumin powder, salt and sugar with little water and mix well.
Then close the lid and keep it for 5 minutes or till the veggies tender.
When well cooked add some pepper powder and serve hot.