Mohori Chicken (plum Stuffed Chicken Koftas.)
Mohori Chicken is one of the unique recipe in my family. This is main course recipe. It will be perfect choice of any feast. I learned from my adorable grandma, from Bangladesh. Actually. Mohor means gold coin used as a currency. So I have given the name "Mohori Chicken". It is rich delicious dish where plum is stuffed into a mix of chicken keema and cooked in spicy and yummy creamy gravy.#RegionalUnknownRecipe Contest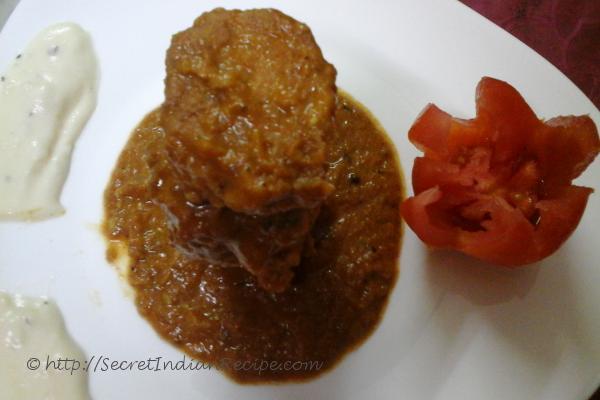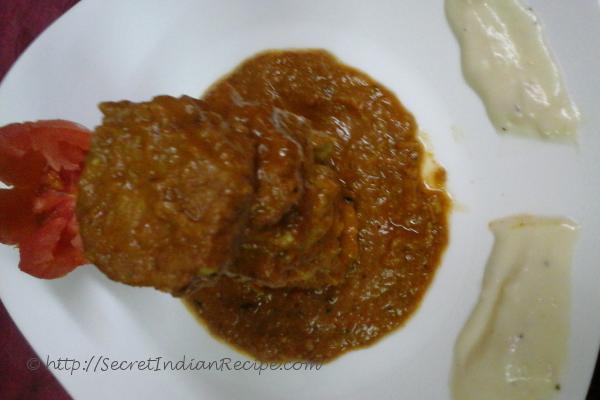 Ingredients:
Coriander powder - 1 tabs
Chilli powder - 1 tabs
Turmeric powder - 1 tabs
Cream - 1 tabs
Curd - 1 cup
Onion - 2
Ginger and Garlic chopped - 1 tabs
Whole garam masala - 2 no
Garam masala powder - 1 tesp
Fennel powder - 1/2 tesp
Cardamom powder - 1/2 tesp
Chicken mince - 250 gms
Plum (dried) - 5 no.
Tomato Puree - 1 cup
Chicken stock - 1 cup
Corianders leaves chopped - 1 bunch
Salt to taste
Sugar - 1 tesp
Ghee - 3 tbsp
Directions:
Take a bowl add chiken mince ( keema), salt, cardamom powder, fennel seeds powder, garam masala powder, mix this well and divide. the mixture in the equal portion.
Take chopped dried plums and stuff in the chicken kofta. Heat ghee in a pan.
Add whole garam masala , chopped garlic and ginger, chopped. Onion s, salt, sugar and cook till onions are brown.
Add curd, turmeric, chilli. Powder, coriander powder and tomato puree. Put the lid on and cook it for 5 mins till the tomatoes are cooked.
Add chicken stock and again cook it for 5 mins. after this drop the chicken Koftas and let it cook for 10 mins.
Serve hot with nun or parotha.