Moong Dal Channa Dal Dosa (split Green Gram & Split Bengal Gram Crepes)
This is an easy protein packed breakfast that can even be prepared in a jiffy early morning because these dosas do not need fermenting. I try to add both these lentils because I always have them together and split green gram alone is a bit soft, the addition of split Bengal gram makes this dosa sturdier. Though this dosa does not need fermenting, I soak these lentils overnight for this dosa. It is gluten free and has no rice in this dosa. Depending on my mood and availability of ingredients, I add some schezwan paste, grated veggies or grated coconut to make these dosas taste different. If nothing in stock, I add chopped onions in the dosa and I love them with some tomato chutney.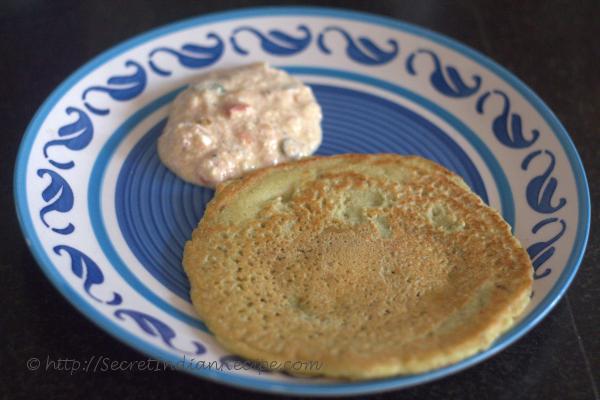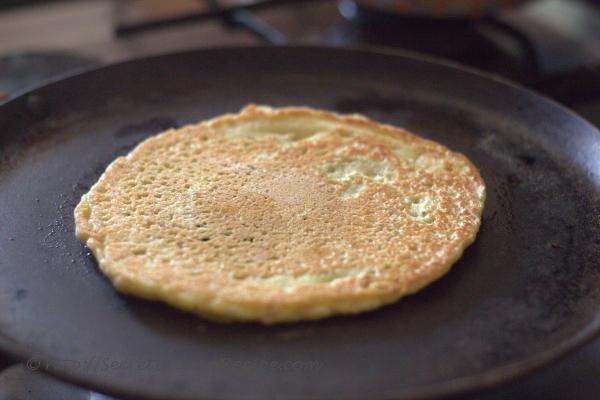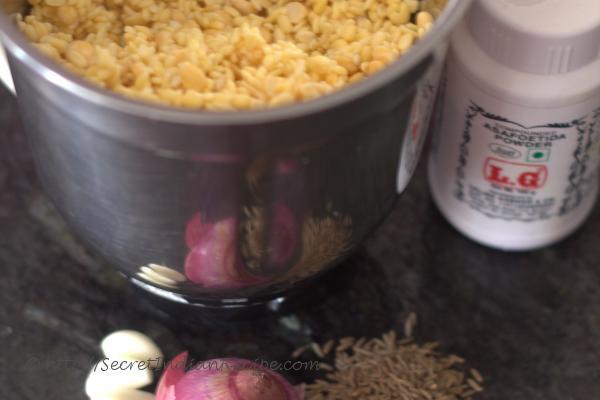 Ingredients:
Split green gram- 1 cup
Split bengal gram- 1/4 cup
Garlic- 4-6 cloves
Cumin seeds- 1/2 tsp
Asafoetida- a pinch
Rice flour-3 tbsp
Green chilies- 1
Water- to grind
Ghee- 1 tbsp
Salt- to taste
Directions:
Soak the lentils overnight. Grind the lentils to a fine paste along with cumin seeds, green chilies, salt, garlic, asafoetida and sufficient water to grind the ingredients.
Control the water because we need a thick batter and not a watery one.
Once the batter is ready, transfer it to a bowl. Add the rice flour and mix the batter thoroughly. It should be of pouring consistency like a pancake batter.
Add water, if the batter is too thick. Heat a girdle and smear some ghee. Pour a ladle full of batter.
Cook the dosa till it browns on both sides over medium flame. Serve with chutney or sambar.