Moong Dal Khichidi (split Green Gram Lentil Rice)
This is one of my comfort food and these days I make it with lots of ghee for my daughter. My mom used to make this very often and I have no clue where she learned this recipe from. Unlike most khichidis this one is not watery it is completely bland and that makes one savour the lentils and rice much better. We often have it with curd and pickle but it goes well with any curry. I sort of cannot have any other khichidi because I am so used to this version. But most people who have had it from my home tell me they miss the spice quotient or the tempering. Nevertheless it has come handy for me with my kiddo.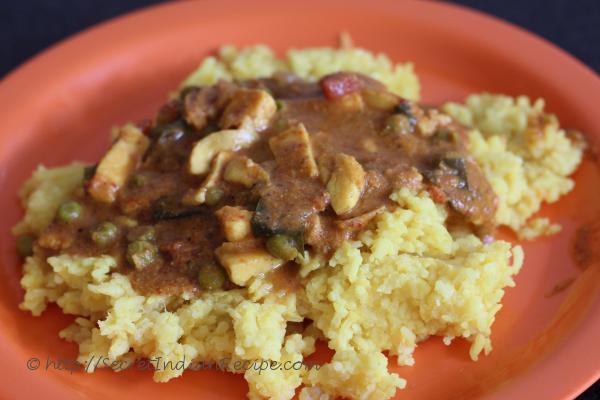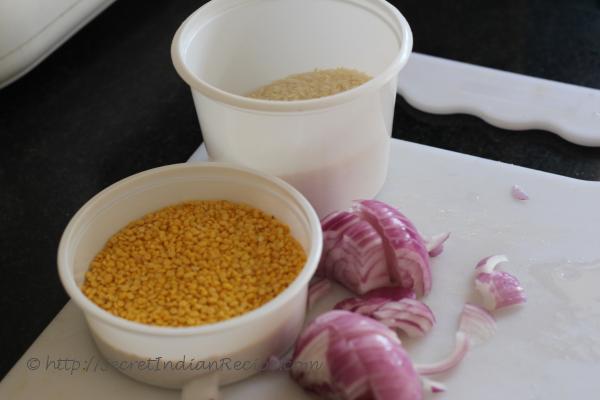 Ingredients:
Basmati rice- 1 cup
Split green gram dal- 1/4 cup
Onions- 1
Ghee- 2 tsp
Salt- to taste
Turmeric powder- 1/4 tsp
Water- 2 cups
Directions:
Wash and soak the basmati rice for 15 minutes. Wash the dal and set aside. Sometimes I soak both rice and dal together.
Heat ghee and add chopped onions. Once the onions brown, add the turmeric powder and salt. Saute for 2 minutes and add the soaked rice and dal followed by the water.
Bring the khichidi to boil and cook it over low flame with the lid covered. The water will be sufficient to cook the rice and dal.
When the water has evaporated the khichidi would have cooked completely. Serve hot with curd and pickle.