Moong Dal Laddo (sweet Split Green Gram Balls)
In Bengali there is a famous saying "Baro mashe tero parban". This means that we observe so many festivals through out the year. And in these festivals sweets are the most important things.
During these occasions in my home my mother makes these laddos. This is a very favourite dish of mine. I learned to make this from Maa (my mother).
When I made this for the first time I was just 12 years old. Then the laddos were not perfect. But practice and also my mother's tips helped me to make laddos properly.
Dear friends today I am going to share with you my mother's recipe and also her tips. Let's start.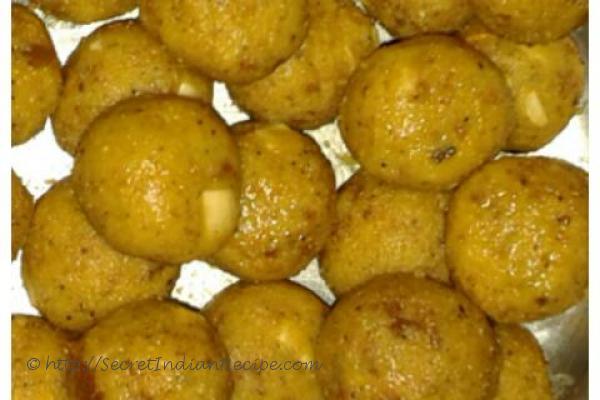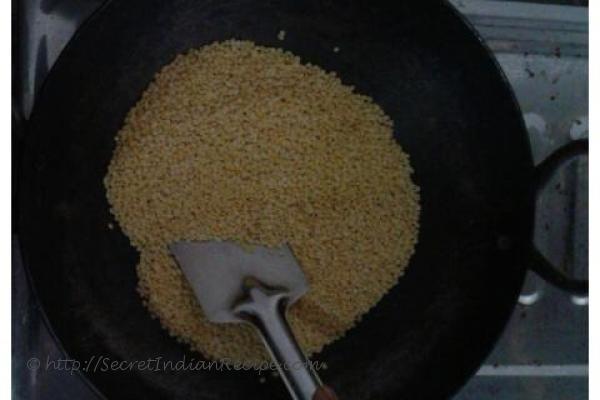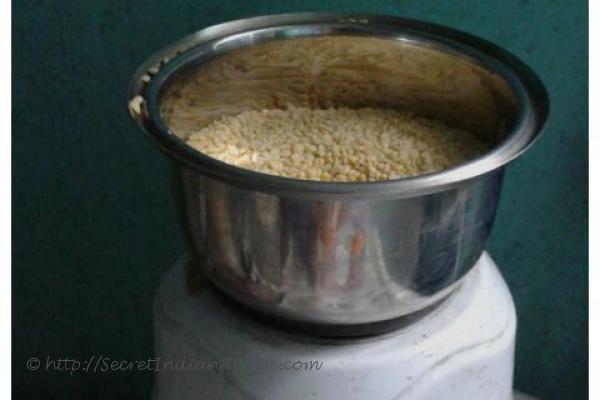 Ingredients:
Moong dal(split green gram)-1cup
Milk powder -3 teaspoons
Powdered sugar -1 cup
Cardamom powder -1 / 2 teaspoon
Cashew nuts and raisins ( chopped ) - 3 teaspoons
Ghee -1/3 cup
Directions:
Dry roast the split green gram for 5-7 minutes. Let it cool. Make fine powder with it in a grinder.
Heat the ghee in a frying pan. Put the powdered dal, sugar and milk powder in the ghee. Stir well. Let the sugar melt properly. After a few minute you'll be able to smell the aroma of dal and ghee. Then switch off the gas.
Mix Cashew nuts, raisins and also the cardamom powder with the mixture of dal. Let it cool for 5 minutes.
Now spread some amount of ghee in your palm and start making the laddos from the mixture of dal. Store the laddos in an air tight container.
Footnotes:
If you are facing problem to make laddos then add 1 tablespoon hot ghee in the mixture. It will definitely help you.