Moong Sprouts Salad
Moong Sprouts Salad is a healthy recipe. This salad is good for summer season. This salad is made from Moong Sprouts. This salad is good for kids and college going students who don't have time to eat.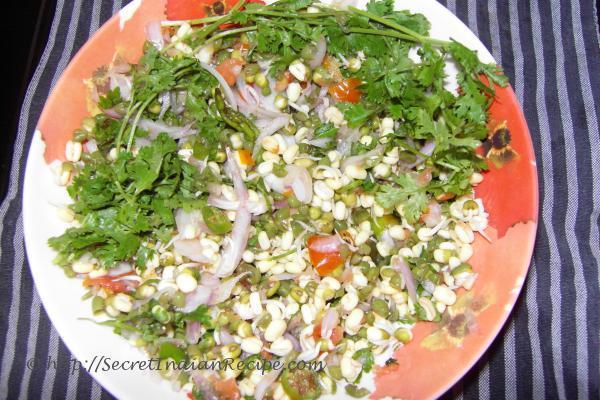 Ingredients:
Sprouted moong beans- 1cup
Onion (chopped)- 1/4 cup
Tomato (chopped)- 1/2 cup
Coriander leaves - few
Lemon juice- 2 tsp
Salt- to taste
Green chilli (finely chopped) 3
Directions:
First we have to sprouts the moong beans.
After that we have to rinse them in water.
Mix chopped onions, chopped tomatoes, sprouted moong beans, coriander leaves, lemon juice, chopped green chillies and salt.
Now Moong Beans Sprout Salad is ready to serve.
Footnotes:
Sprout Beans salad has to serve immediately after making.