Mughlai Malai Kofta (mughlai Koftas In Rich Sauce)
This is one of my favorite dishes to prepare when we have guests over. The Succulent and spicy vegetable dumplings in a rich makhani gravy never fail to wow my guests!
Some call it the butter chicken for the vegetarians!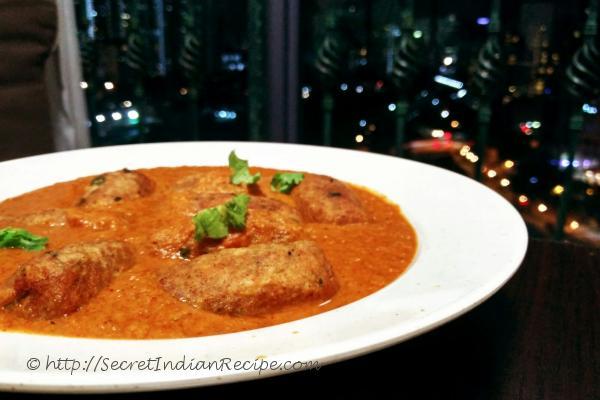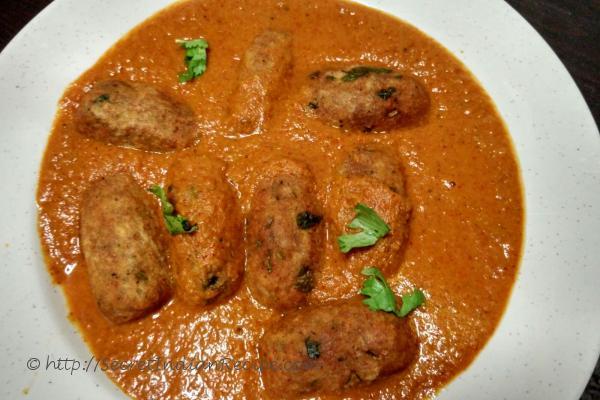 Ingredients:
FOR KOFTAS
Grated Paneer 200gms
2 Boiled & grated potatoes
1tsp condensed milk
1tsp chili powder
1tsp turmeric powder
1/2tsp garam masala
2 tsp ginger garlic paste
2 tbsp chopped coriander
Salt to taste (about 1/4 tsp)
Plain flour & water thin slurry
Oil for deep frying
FOR MAKHANI GRAVY
1 big Onion roughly chopped
2 Tomatoes
Ginger garlic paste 1 tsp
1 tsp turmeric & kashmiri chili powder
2 tbsp Kasuri methi dry
1 tsp cumin & coriander powder
Sugar 1 tsp
Greek Yoghurt 1/2 cup
3 tbsp Oil for cooking
Butter 1 tbsp
Salt to taste (about 1/2 tsp)
1 tsp garam masala
Directions:
In a bowl mix all kofta ingredients except for oil and flour slurry
If the mixture should be mixed together like a dough. It should easily form elongated dumplings. If you are unable to bind them together add a bit of besan. Check for salt
Heat the oil for deep frying
Dip each kofta into the thin maida slurry. The slurry needs to be thin we don't want a thick layer on kofta. The thin maida slurry gives just thei right coating and crunch.
Deep fry koftas for 1 min each and remove on paper towel
For the gravy heat a kadhai or deep pot, add oil and heat
When oil is hot, add onions and pinch of salt. Saute till onions turn pink. Now ass ginger garlic paste, cumin coriander powder, turmeric and chili powder. Mix
Add tomatoes and saute
Add salt and sugar
Cover and cook for 10 mins on medium heat
Remove from heat and let it cool.
Blend the mix in a mixer till smooth. You may add a little water if needed
Heat 1 tbsp oil in the same kadhai and add the blended gravy
Let it simmer. Now reduce heat and add greek yogurt and garam masala.
Check salt and sugar. Rub the kasoori methi between your palms and add to the gravy.
Allow a total simmering time of 10 mins on low heat
Remove from heat and add butter
Dunk the koftas in this saucy makhani gravy and serve hot
Footnotes:
You may add minced chicken to the koftas for a chicken kofta makhani