Muj Chutin ( Kashmiri Radish Chutney)
A traditional Kashmiri chutney with very few ingredients. At home we do not have this as a chutney we rather have it as a salad dip along with non vegetarian starters especially barbecue chicken. Thus chutney goes well with mutton curry and rice.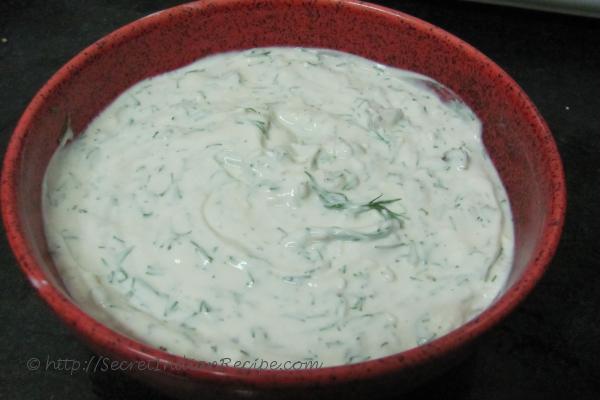 Ingredients:
Radish- 5
Walnuts- 10
Coriander leaves- 1 sprig
Salt- a pinch
Dill leaves- 1 sprig
Green chilies- 2
Cumin powder- a pinch
Curd- 500 ml
Directions:
Peel the radish and grate it. Squeeze the water from the radish and mix salt, green chilies, and powdered walnuts to the radish.
Hang the curd for some time till it becomes thick.
Add the grated radish to the curd. Sprinkle the cumin, dill leaves and coriander leaves.
Whisk well using a hand whisk and refrigerate before serving.