Mulaku Bajji (chilli Pakoda)
When it is raining heavily outside on evening, who does not like to have a cup of hot tea? If the tea is accompanied by a crispy chilli pakoda, your taste buds will thank you for the superb tasty combination. This chilli pakoda is a good tea-time snack that is commonly available in road-side tea shops in Kerala. It can also be easily made at home and requires less time for preparation.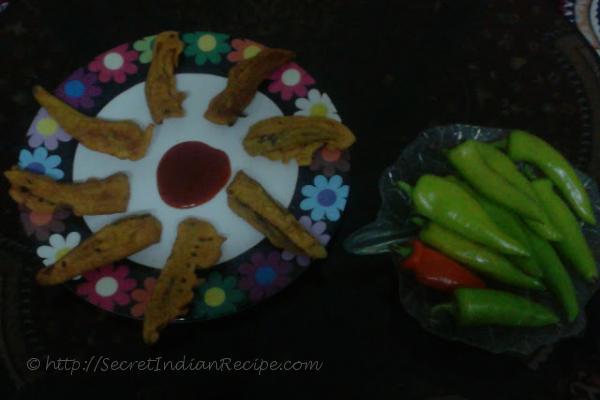 Ingredients:
Chillies for making pakodas- 10
Gram flour- 2 cups
Red chilli powder- 1 tbsp
Turmeric powder- 1/2 tsp
Asafoetida powder-1/4 tsp
Salt- as needed
Water- as needed
Coconut oil- as needed
Directions:
Cut the chillies vertically into two pieces.
For making the batter, mix the gram flour, salt, red chilli powder, turmeric powder, asafoetida powder and water using hand. The batter should have a thick consistency so that the chillies get fully coated in the batter
Dip each of the chillies into the batter so that the chilli pieces gets fully covered with the batter
Heat coconut oil in a heavy bottomed pan
Deep fry each of the batter coated chillies in coconut oil until the chillies turn brown in colour. Serve hot with tomato or chilli sauce