Multi-grain Dhokla Cake
Savory cake that has variety of healthy grains to increase the nutritional value without compromising on the taste...!!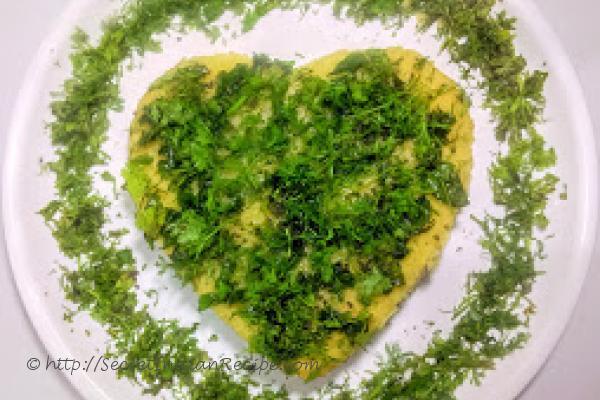 Ingredients:
4 tablespoon Moong dal (Yellow lentil)
2 tablespoon Tur dal ( Pegeon pea)
2 tablespoon instant Oats
1 teaspoon Sugar
Salt to taste
½ teaspoon Ginger - Garlic- Green chilli paste
1 teaspoon Mustard seeds
2 tablespoon finely chopped Green Dhania,( Coriander leaves)
2 tablespoon Oil
1 small pack Eno salt
Directions:
Soak toor dal and moong dal after washing in water for 3-4 hours.Strain and using minimum water grind to coarse paste.
Add ginger garlic chilli paste. Add salt and sugar.
Meanwhile, heat water for steaming. Grease a cake tin.
Add Oats to the dal paste and adjust water as oats soak a lot of water. Let it stand for 10 minutes.
Add eno and mix very quickly as bubbles will rise. Pour the mixture in cake tin.
Steam it for 10-15 minutes on medium flame. Check with knife to see if it is done.
Remove and demould after 5 minutes.Cut into desired shape.
For seasoning, heat oil and add Mustard seeeds, Curry leaves and red chilli powder. Pour quickly on the cake.
Serve with chutney or ketchup.