Mung Bhaji
This is one of my favourite side dishes that I can cook up in a jiffy. I love sprouts, but do not like to eat them raw. This is one way I can eat them and enjoy. It cooks up very quick and is great to take to the office for lunch.
I hope you give this recipe a go, you will definitely enjoy it.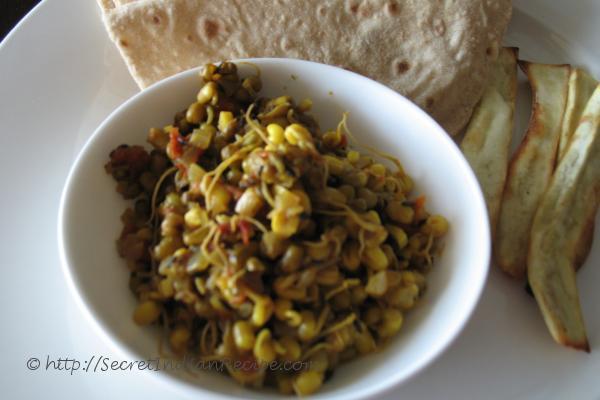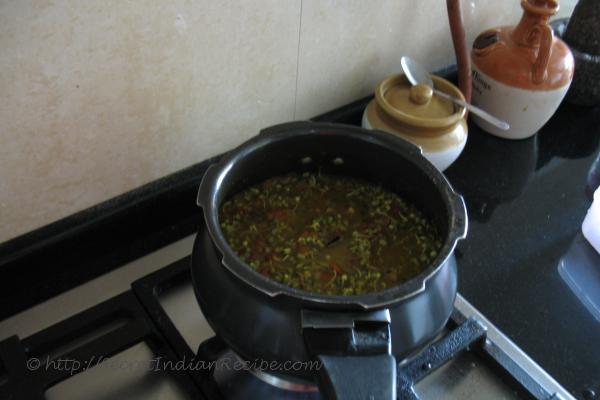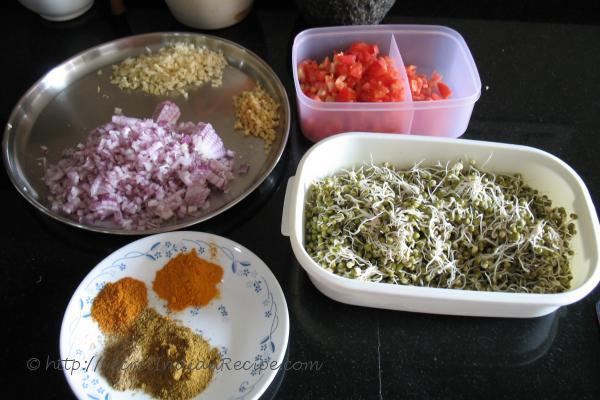 Ingredients:
2 cups Sprouted Mung Beans
1 large Onion, chopped fine
8 cloves of Garlic, minced
1/2 inch Ginger, minced
1 large Tomato, Medium dice
1 tsp Turmeric Powder
1 tsp Chilly Powder
1 tsp Coriander Powder
1/2 tsp Cumin Powder
1 tsp Garam Masala
1/2 cup Water
Salt to taste
Directions:
Heat the oil in the pressure cooker on a medium flame and add the ginger, garlic and onion. Sauté for a minute till the onion is translucent.
Add the tomato and stir. You want the tomato to cook down till it is soft. This will take about five minutes. Cook this covered and stir occasionally.
Now add the dry spice powders. The turmeric, chilly, cumin, garam masala and coriander powder. Fry this for a few seconds and add the water. Mix thoroughly.
Add the sprouted Mung beans and stir well. Add ½ a cup of water and salt.
Pressure cook this for one whistle.
Serve this hot with roti or rice and Enjoy!