Mungfali Dahi Chutney (peanut And Curd Dip)
Curd and peanuts are easily available in Indian kitchen. The nutrients present in curd are easily absorbed by your digestive system. Peanuts are good sources of vitamin E, niacin, protein and manganese.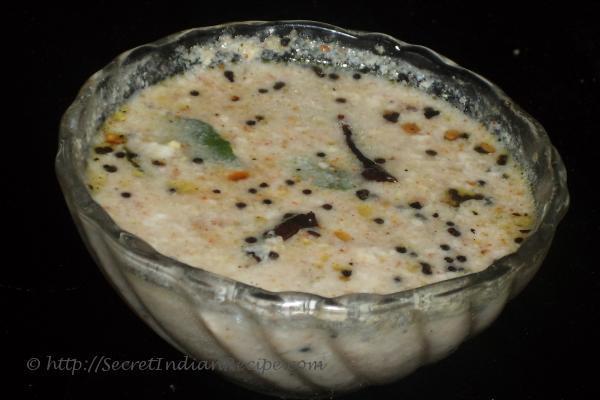 Ingredients:
Curd-250gm
Roasted Peanut paste -100gm
Raai/small mustard seeds -1/4 tbsp
Red chili -2 piece
Salt to taste
Curry Leaves - 5-6 leaves
Directions:
Take a pan and pour some oil into it, add raai, red chili and curry leaves into it. Make it fry till it gets brown.
Add the peanut paste into it along with salt to taste, cook for few seconds about 30 sec or less .Switch off the flame.
Mix it well with the well wiped curd and it is ready to be served.
Footnotes:
Do not cook the curd, other wise it will become a little watery.