Murg Reshmi Kebab/ Tikka (chicken Reshmi Kebab/tikka)
Boneless chicken meat marinated in rich cream and cashew nut marinade and cooked on charcoal or Tandoor. This dish is a "must try"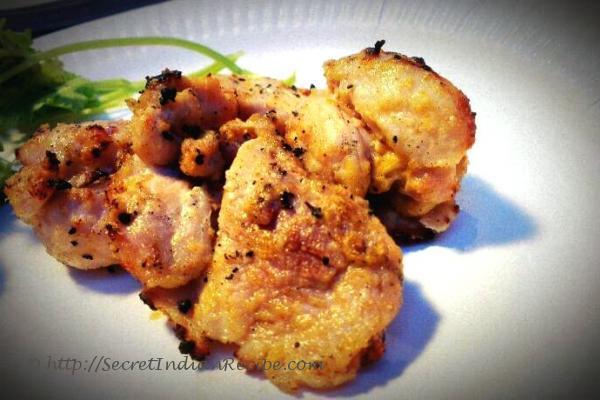 Ingredients:
500 gm Chicken Boneless Thigh meat (no skin)
1/2 Cup heavy cream
1 tbsp Ginger garlic paste (fresh homemade not canned)
1/4 Cup Cashew-nut paste (fresh homemade not canned)
1 tsp white pepper powder
2 tbsp yogurt or 1 Tbsp White Vinegar
2 Tbsp Dried Fenugreek leaves
1 Tsp Kewra essence
Half a Tsp Garam Masala
Salt to taste
Butter for basting
Directions:
In a large bowl mix all ingredients together except for the chicken and butter
Check the marinade for seasoning and adjust salt if required
Coat the chicken pieces well with the marinade, cover and set aside to marinate in refrigerator for minimum 4-6 hours
Grill the Chicken on a charcoal grill or bbq. You may skewer the chicken pieces or just cook them directly on grill
Baste with butter on both sides to avoid drying out. Cook for 3 to 4 minutes and serve hot with mint chutney
Footnotes:
You can also squeeze some lemon juice just before serving.
Other Indian Recipes that you may Like !