Muringayillayum Parippum (drumstick Leaves Cooked With Lentils)
Drumstick leaves are rich in iron and are said to improve one's memory hence often given to school going kids. My mom tells me you are not supposed to consume these leaves in particular seasons. I have not researched on this but I do know it is a pain staking process to clean these leaves. I always have it with lentils and I guess these are recipes that are getting extinct because not many of us know about them or bother cooking them.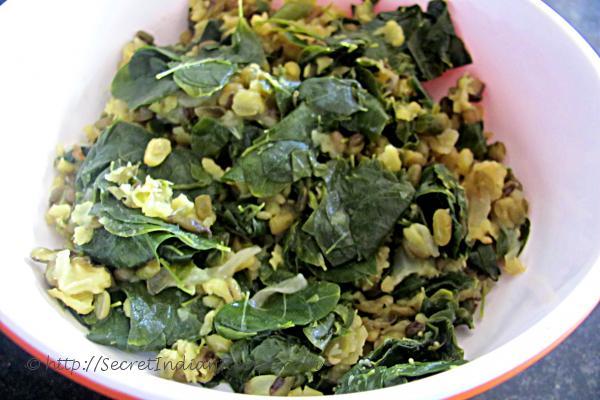 Ingredients:
Muringayila- 6 cups
Onion- 1
Toor dal- ½ cup
Green chilies- 4
Chili powder- 1 tsp
Asafoetida- 1/ 4 tsp
Curry leaves- 1 sprig
Turmeric powder- 1/2 tsp
Salt- to taste
Oil- 2 tbsp
Cumin seeds- 1 pinch
Mustard seeds- 1 tsp
Directions:
Boil the muringayilla in 1 cup water this will take away the bitterness.
Pressure-cook the dal up to two whistles.
In a pan heat the oil and add the mustard seeds. Once the seeds splutter add the cumin seeds and after the cumin seeds brown add chopped onion, curry leaves and green chilies.
Saute till the onions brown and add the spice powders.
Saute till the raw flavour of the spice powders go away. Add this tempering to the cooked dal and let it simmer.
Add the cooked muringayilla to the dal after it starts simmering and cook the dal and leaves for – 10 minutes.
Add salt and 1/2 cup water in between this 10 minutes. If you want less gravy avoid adding water because the dal would have sufficient water for gravy.
Serve with rice or rotis.