Musur Kucho Chingrir Matha Bara (fritters With Shrimp Head And Lentils )
We Bengali's are the lovers of shrimp. We prepare many delicious dishes with this like pumpkin with shrimps, gourd with shrimps,pumpkin twigs with shrimps and so on."Musur kucho chingrir matha bara"is one of those yummy dishes. This is a traditional Bengali dish. I've tasted these in many places . There are some variations in the recipe. My mother makes these pakoras with the whole body of shrimp. But,my grandmother makes it with the heads of shrimps. Both types taste good. But I like my grandmother 's pakoras more.
I love to have these pakoras in the evening accompanied by a cup of tea. Try it. I hope that you'll also love it.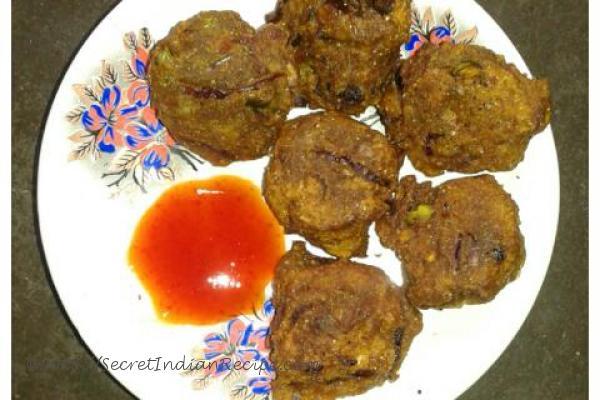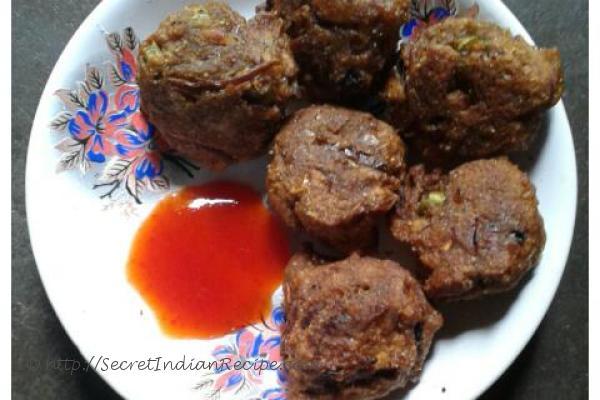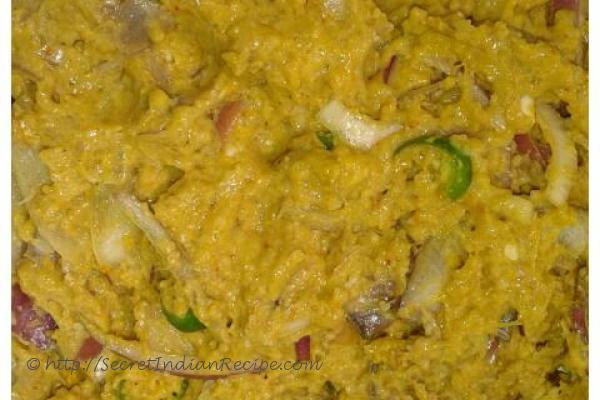 Ingredients:
Lentils -1cup
Shrimp heads -1cup
Rice flour -1/3cup
Onion (chopped )-1/2 cup
Green chillies ( chopped ) - 5
Tomato (chopped )-3 tablespoons
Egg -1
Warm oil -3 teaspoons oil -for frying
Turmeric powder - 1 / 2 teaspoon
Sugar -1 / 2 teaspoon
Salt -as per taste
Directions:
Wash and soak the lentils for 1 hour. After 1hour drain the water and make a smooth paste with the lentils.
Now put the cleaned shrimp heads inside the grinder and make a smooth paste with it.
Now in a bowl take the pasted lentils and the shrimp head paste.
Add onions, green chillies, tomatoes, egg,turmeric powder, sugar, salt ,rice flour and warm oil.Also add required amount of water and mix well.
Heat the oil and fry the pakoras in medium flame with this mixture.
Footnotes:
Serve hot with tea.
You may also try it with plain rice and dal.
Other Indian Recipes that you may Like !