Mutta Aviyal (egg Aviyal)
The credit of this special egg recipe goes to my grandmother. This goes as a wonderful side dish along with the Kerala meals. Alternately, it can be served along with roti or white rice as you wish.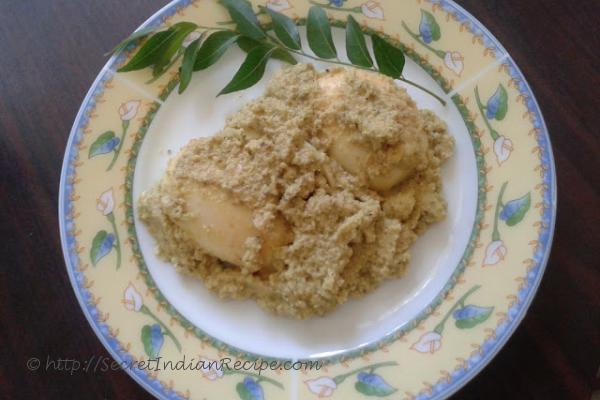 Ingredients:
Eggs-3
Grated Coconut-1/2 cup
Small onion-4
Green chillies-2
Turmeric powder-1/4 tsp
Water- as required
Curry leaves- 5-10
Directions:
Boil the eggs and keep aside. Once cooled, cut the eggs vertically into 2 pieces using knife
Blend the grated coconut, small onion, green chillies, turmeric powder and 1/4 cup of water in a blender. Allow the coconut to blend well.
Transfer the blended coconut mixture into a vessel and add required salt and water. Mix the contents well.
Place the sliced eggs into this mixture with the egg yolk touching the bottom of the vessel.
Add curry leaves and cook well for 5-7 minutes.
When the coconut gravy has thickened, switch off the gas and remove the egg aviyal from the flame.
Other Indian Recipes that you may Like !