Mutta Cutlet (egg Cutlet)
Cutlet is my favourite tea-time snack. Egg cutlet is a non-vegetarian cutlet which enhances your taste buds with a special flavour. The method of making is similar to that of vegetarian cutlets and you can easily try it out at your home.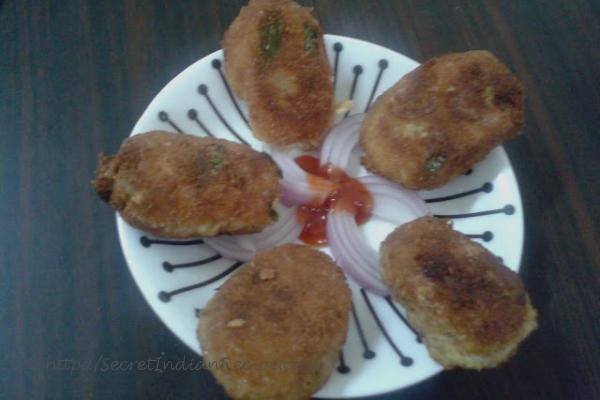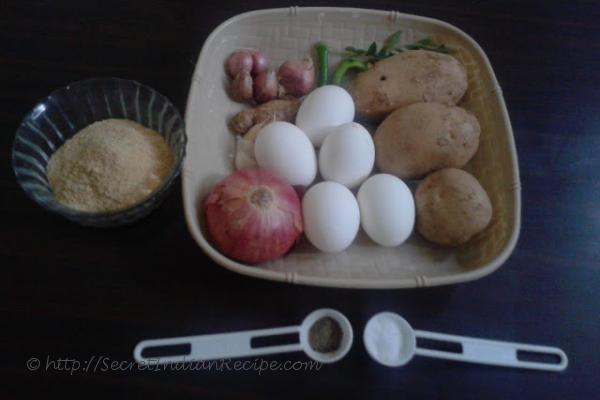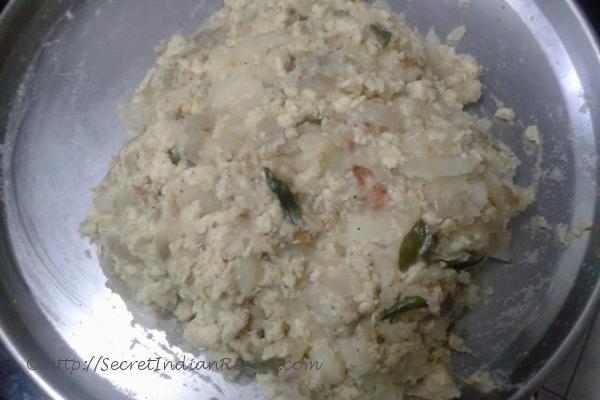 Ingredients:
Eggs-6
Potato- 3
Onion- 1
Small onion- 6
Ginger-garlic paste- 2 tbsp
Green chillies- 3
Black pepper powder- 1 tsp
Salt- as needed
Bread crumbs- 1 cup
Curry leaves- 10
Coconut oil- as needed
Directions:
Peel off the potatoes and chop them into small cubes
Boil the potatoes with needed salt and water
When boiled well, mash the potatoes
Chop the onions and green chillies into small pieces
Break 5 eggs into a vessel and beat well using an egg beater
Heat 4 tbsp of coconut oil in a pan. Add ginger-garlic paste into it and sauté for one minute
Add curry leaves, chopped onion, green chillies and salt into it and mix well
Stir in between until the onion turns golden brown in colour
Add the beaten eggs, salt and black pepper powder to it and stir continuously until the eggs get cooked well
Now, add the mashed potatoes to it and mix well. Allow the mixture to cool
When cooled, divide the mixture into equal portions and flat into the shape of a cutlet
Beat one egg separately and keep aside
Dip each cutlet in egg and then gently roll in bread crumbs so that the bread crumbs get fully coated on both sides of the cutlet
Heat the coconut oil in a heavy bottomed pan
When the oil gets heated well, shallow fry the cutlets until both sides of the cutlet turn golden brown in colour
Drain excess oil by placing the cutlets on a paper towel.
Serve hot with tomato sauce or chilli sauce as a tea-time snack
Footnotes:
You can roll the cutlets into any shape as desired
Other Indian Recipes that you may Like !