Rhomesecret Recipe: Mutton Dum Kheema (a Nawabi Specialty)
This dish was first made at Renaissance Mumbai, during RHomeSecrets!
This is a traditional nawabi dish from hyderabad.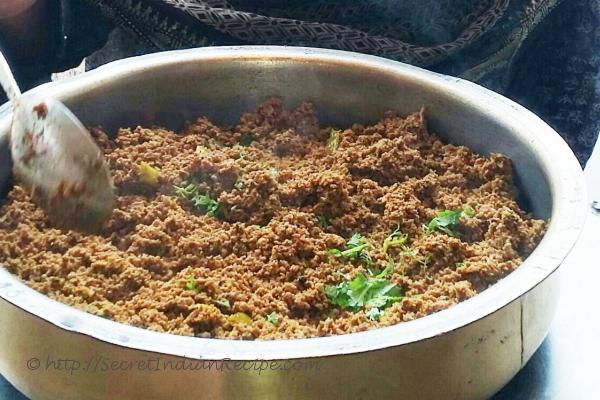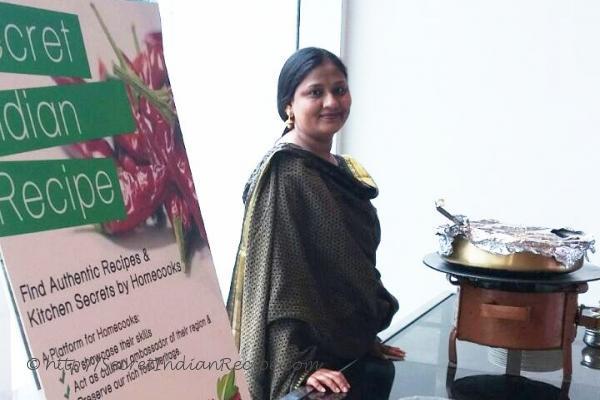 Ingredients:
For the Marination:
1 kg Mutton mince
1 tablespoon Raw Papaya paste
150 gms Ghee
400 gms Curd
1 table spoon each of Turmeric powder, Coriander powder, Cumin powder and Red chilli powder.
1 tsp of Garam masala powder
2 table spoon of Ginger Garlic paste
Ground paste of : 2 tablespoons of Poppy seeds
4 table spoons of Cuddappah nut (charoli)
8 Cloves and 4 Cardamoms
Salt to taste
For Cooking :
400 gms fried brown Onions
4 Green Chillies
For Garnishing :
100 gms fried Onions
Few julliens of Ginger
Fresh Coriander and Mint leaves ...chopped finely
2 Limes
For Smoking the Kheema :
1 Big coal piece
1 tsp Ghee
Directions:
Marinate the mince meat with the ingredients mentioned under "For marination" mix well and refrigerate for 2 hours.
Heat a pot and add the marinated meat & cook for 15 minutes on medium flame. Cook covered.
No oil or ghee for cooking as the marination has ghee in it and has enough moisture due to the curd.
Add fried onions and green chillies (ingredients under "For cooking"), cover it and cook for another 15 minutes or till the meat is cooked well.
Turn off the heat. You may check on the salt and add to taste if needed.
At this stage you need to smoke the dish to give it that authentic flavour coal.
For smoking: Place the coal on a flame on gas. While the coal is being burnt, place a small katori or dish in centre of the cooked kheema. Using tongs plae the burnt coal in that katori/dish and quickly pour 1 tsp ghee on it to create smoke. Quickly cover the pot with a lid to allow the kheema to take in the smoly flavours.
Keep it covered for 10 mins
Remove the coal and dish from the kheema and garnish it with all ingredients mentioned under "For Garnishing"
Serve hot along with naan, roti or rice.
Other Indian Recipes that you may Like !