Mutton Koftha
My Husband's favourite dish. I serve it as a starter or stuff it inside a roti & serve it as shawarma. It's my Mom-in-laws recipe.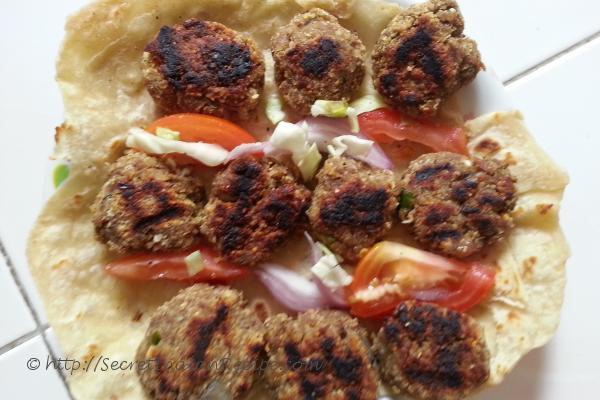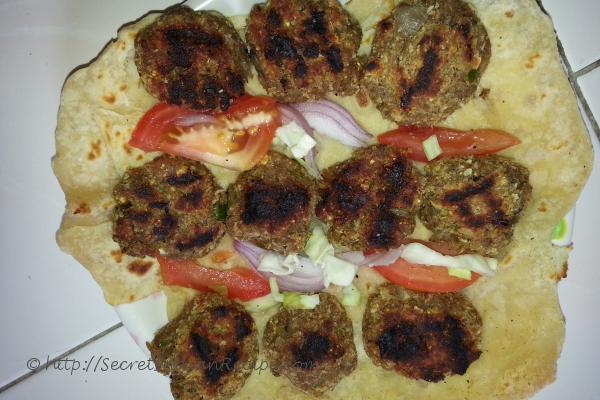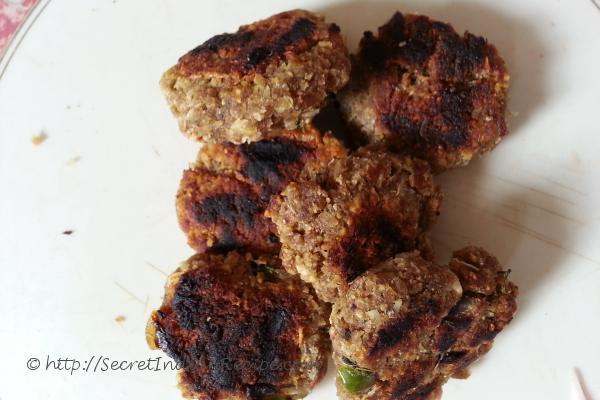 Ingredients:
Boneless Mutton pieces - 1/2 kg
Grated Coconut - 1/2 cup
Roasted Gram Dal / Pori Kadalai / Pottu Kadalai - 1/2 cup
Green Chillies - 2 chopped finely
Ginger Garlic Paste - 2 tsp
Cloves - 3
Cinnamon / Pattai - 2
Onion - 2 chopped finely
Kasa Kasa / Khus Khus - 1/2 tsp
Coriander leaves - 1/4 cup
Salt to taste
Lemon Juice - 1 tsp
Oil - 1 tsp for greasing grill pan + 3-4 tablespoon for cooking mutton.
Directions:
Take a pan and heat the oil. Add in boneless Mutton & cook until it becomes dry.
Add chopped onion, green chillies & cook until light brown.
Allow it to cool.
Take a blender add in cinnamon, cloves, kasa kasa, grind it.
Now add in all of the remaining items expect lemon juice in the blender & puree it.
Add in lemon juice and make patties.
Heat a grill pan and brush some oil over it.
Place the patties on grill and cook for 5 mins on each side.
Remove it & serve with ketchup.
Other Indian Recipes that you may Like !