Mutton Liver Masala
Mutton liver contains lower percentage of saturated fats and cholesterol . It is safe for the heart and reduces the risk of cardiovascular disease and other chronic problems. It is good for your skin and makes it glowing.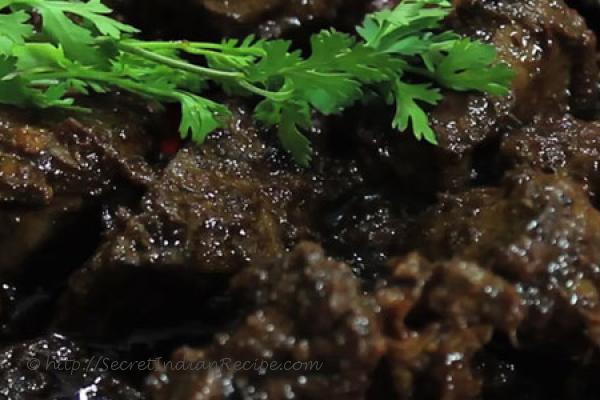 Ingredients:
Mutton liver 250 gm, cut in medium size pieces
Onion paste 1 cup
Green chilli paste 1 tsp
White mustard paste 3 tbsp
Garlic paste 2 tbsp
Chopped tomato 1 cup
Mustard oil ½ cup
White sesame paste 1 tbsp
Salt to taste
INGREDIENT FOR TEMPERING
Green cardamom 3/4
Black pepper 6/7
Whole red chilli 3
Directions:
Boil mutton liver till you can mash it with your fingers and keep aside.
Heat oil and add the ingredients for tempering.
Add onion paste and cook for 5 minutes, when oil starts to separate, add sesame paste.
Cook for few seconds, add tomatoes and mutton liver, add salt.
Cover the pan and cook for 10 minutes.
Add mustard, chilli and garlic paste and cook for another 2 mintues.
Serve with hot steamed rice.
Footnotes:
Visit my website http://www.recipecuisine.com to get more Indian Recipes. Visit my facebook page https://www.facebook.com/indiandish/?ref=bookmarks
Other Indian Recipes that you may Like !