Naadan Chicken Varuthathu (kerala Style Chicken Fry)
Chicken fry is always one of the most favorite dishes for the Chicken lovers. This Kerala style naadan chicken fry is one for which my entire family yearns for during every Sundays. This recipe is very simple. It is very crispy outside and soft inside. Usually, chicken is deep fried for this recipe, but I prefer shallow frying it. It is such a tasty dish that I bet you will surly love it.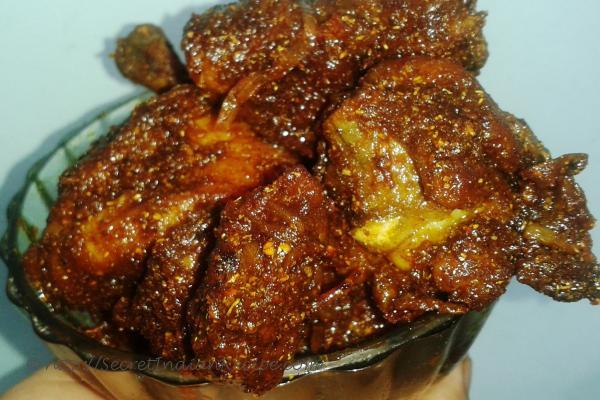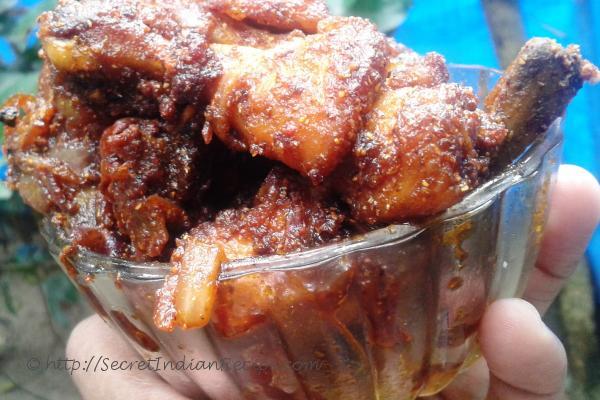 Ingredients:
Chicken pieces - 1 Kg
Chilli powder - 4 heaped teaspoons.
Salt - as you need.
Chicken masala powder - 1, 1/2 teaspoon.
Turmeric powder - 1/4 teaspoon.
Coriander powder - 2 teaspoons.
Lemon juice -2 tablespoons
Curry leaves-4 sprigs.
Ginger garlic paste -1 tablespoon.
Onion sliced - 1 medium sized.
Coconut oil - 1/4 cup.
Directions:
First cut and clean the chicken pieces and keep it aside.
In a bowl, mix together all the ingredients except the coconut oil and onion slices.
Marinate the chicken pieces with the above mixture.
Add two teaspoons of oil if needed.
Keep it aside for about 30 minutes.
Switch on the stove and place a pressure cooker on the stove.
Add the chicken pieces into the pressure cooker and cook it closed.
Remember to remove the whistle so that steam comes out through the nozzle.
Let the steam comes out for about 2 minutes so that chicken will be well cooked.
Now remove from flame.
Please note that all the left over water (Chicken stalk) should be dried by opening the lid and putting the pressure cooker in the flame.
Then place a frying pan on the stove.
Add oil into the pan.
When the oil becomes hot, add the curry leaves into the oil and let it fry for a minute or two.
Then add the chicken pieces into the oil and shallow fry it.
When one side of the chicken pieces turns crisp and brown, turn on the other side and fry the other side.
At this stage, add the sliced onion and sauté it well with the chicken.
When both sides are done, remove it from oil and drain the excess oil in a kitchen tissue.
Tasty chicken fry is now ready to serve.
Footnotes:
Adding the curry leaves will increase the taste of chicken fry.
Other Indian Recipes that you may Like !