Nadan Beans Potato Ularthiyathu (fry)
Nadan Beans Potato Ularthiyathu is a traditional Kerala dish. When i went to my aunts house she made this dish. I loved the taste of this dish. Both potatoes and beans have high nutritional value. Both are antioxidants. I learned this yummy recipe from aunty.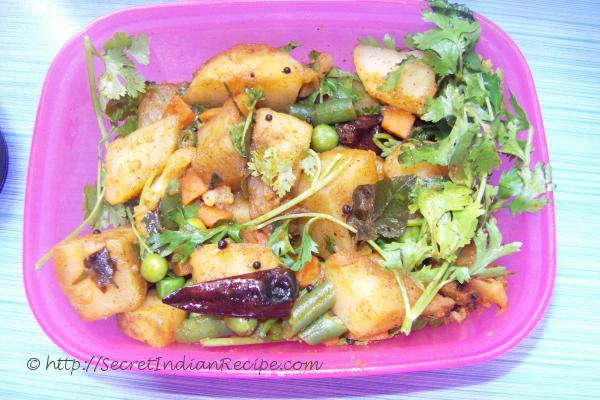 Ingredients:
Beans - (chopped into thin pieces)-1/2cup
Potato-4
Dry Chillies- 2 to 4 pieces
Red chilli powder-1 tsp
Turmeric powder-1/4 tsp
Salt - to taste
Onion -1
Mustard seeds -1 tsp
Curry leaves -few
Coconut oil -1tsp
Garlic -3
Directions:
Heat oil in a non stick pan.
Splutter the mustard seeds.
Add onions and sauté till golden brown.
Add dry chillies, garlic, and curry leaves and stir for few seconds.
Add turmeric and chilli powder and sauté.
Add the diced beans and potato along with little salt and mix well.
Cover the pan and allow it to cook for 10 minutes or vegetables are tender.
Now Nadan Beans Potato Ularthiyathu are now ready to serve.
Footnotes:
When we make Beans And Potato Ularthiyathu we can add carrot also, to get a better taste.