Nadru Ki Shami ......
These cute cute Nadru ki Shami kebabs make a nice snack for my little one when he is hungry or just in the mood to nibble on something .......
I hope this recipe will be beneficial for mothers who have fussy eaters.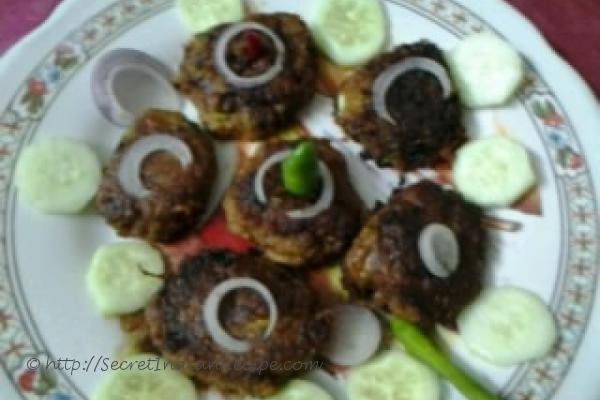 Ingredients:
500 gm lotus stem (nadru )
200 gm Ghee
4 Cloves
1 stick Cinnamon
5 green Cardamoms
2 bay leaves
10 gm White pepper powder
10 gm Black pepper powder
10 gm Mace powder
10 gm Cloves powder
Salt to taste
10 gm Yellow chilly powder
50 gm Ginger
10 gm Green chilies
1 spring Coriander
Directions:
Boil the lotus stem with whole masala .
Remove the whole spice and strain the stems .
Now make a fine paste of the stems .
Heat ghee , saute the lotus stem till all the moisture evaporates .
Add powdered spices and check for seasoning .
Let the mixtures cool , add chopped green chilies and coriander leaves to the mixtures and shape into kebabs .
Heat ghee in a tawa and shallow fry the kebabs .
Now Nadru ki Shami kebabs is ready to serve ...........